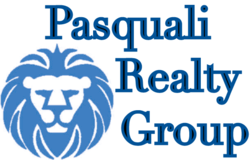 Burke, VA (PRWEB) October 11, 2012
Pasquali Realty Group, a Northern Virginia real estate company wants to remind homeowners that October is national fire prevention month. They have provided these 5 tips to ensure that homes are prepared in case of emergency.
1. Know Your ABC's: Fire extinguishers are rated A, B, or C: Class A extinguishers are designed for fires involving wood, paper or cloth; Class B extinguishers are for fires from grease, gasoline, chemical solvents and other oils; Class C extinguishers address fires stemming from electrical equipment. Although ABC-rated extinguishers are a bit more expensive, invest in these multipurpose models and keep one in every room of the house near an exit.
2. Ring the Alarm: Check smoke detectors once a month by pressing the test button until the alarm sounds or holding the smoking wick of a just-lit candle near it. If the alarm doesn't sound in 30 seconds, it's time to replace the battery. Also, remember to change the battery annually (doing it on a birthday or anniversary is a smart way to remember) and vacuum the detector's interior twice a year.
3. Don't Overdue Extensions: Extension cords are meant to be temporary and can cause dangerous circuit overloads, so always plug devices into permanent wall outlets whenever possible. This is especially true for space heaters—which are quite popular during these colder months—since most extension cords don't have sufficient capacity for them.
4. Behind Closed Doors: During a fire, a closed door can mean the difference between life and death. Make it a habit to sleep with the door closed, so fires that start in another room will be hindered from getting to them before they wake. Install self-closing hinges or automatic door closers on service entrances like the one between the home and garage.
5. Avoid Under-the-Radar Risks: In addition to obviously dangerous items like flammable chemicals, don't keep piles of newspapers or oily cloths indoors. If they become too warm, they may catch fire through spontaneous combustion.
Pasquali Realty Group is an incorporated business that is a subsidiary under NBI Realty, and is currently licensed in both Virginia, and Washington, DC. They are a member of the National Board of Realtors(NAR), Virginia Board of Realtors(VAR), and Northern Virginia Board of Realtors(NVAR).