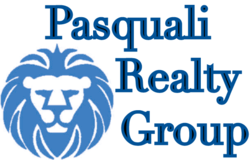 Burke, VA (PRWEB) November 08, 2012
Pasquali Realty Group, a Northern Virginia real estate company, and the Better Business Bureau is reminding those who experience storm damage to take certain precautions when cleaning up and making repair decisions.
Natural disasters can bring out the best in people, as strangers reach out to help others in need. Unfortunately, crises also bring out those who choose to take advantage of the victims. BBB calls these "storm chasers," and expects to see plenty of them as consumers and businesses assess the damage from Hurricane Sandy.
Some of the most common scams involve auto, home and yard repairs or cleanup. BBB offers the following tips to homeowners who sustain auto and property damage in the wake of Hurricane Sandy:

Check with your insurance company about policy coverage and specific filing requirements. Save all receipts, including those for food, temporary lodging, or other expenses that may be covered under your policy.
Stay calm. Although you may be anxious to get things back to normal, avoid letting your emotions get the better of you. Don't be pressured into making an immediate decision with a long-term impact. Be pro-active in selecting a company and not reactive to sales solicitations. Make temporary repairs if necessary.
Shop around. For major repairs, get at least three to four estimates. Check references, verify licensing and registration, and read BBB Business Reviews at http://dc-easternpa.bbb.org/
If it sounds too good to be true, it probably is. Be wary of door-to-door workers who claim to have left-over materials from a nearby job or who do not have a permanent place of business. Be leery if a worker shows up on your doorstep to announce that your home is unsafe. If you are concerned about possible structural damage, have an engineer, architect or building official inspect it.
Get everything in writing. Require a written contract with anyone you hire. It should specify the work to be done, the materials to be used, and the price breakdown for both labor and materials. Any promises made verbally should be written into the contract, including warranties on materials or labor. Be sure their name, address, license number (if applicable) and phone number are included in the contract, along with a start and end date for the work. Once you have found a contractor, request proof of a current insurance certificate covering workman's compensation, property damage and personal liability.
Never pay in full in advance, and do not pay cash. While many companies may ask for a deposit, BBB suggests that no more than one-third of the job be paid upfront. Be sure the contract specifies the schedule for releasing payments to the contractor. Before making the final payment, ask the contractor to show proof that all subcontractors have been paid (if not, you could be liable).
Pasquali Realty Group is an incorporated business that is a subsidiary under NBI Realty, and is currently licensed in both Virginia, and Washington, DC. They are a member of the National Board of Realtors(NAR), Virginia Board of Realtors(VAR), and Northern Virginia Board of Realtors(NVAR).