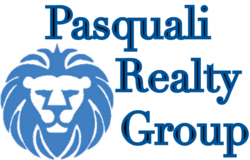 Burke, VA (PRWEB) June 27, 2013
According to the latest market reports compiled from data from residential real estate transactions throughout the region, The Northern Virginia real estate market continued to experience many positive trends in May compared to the same month last year. A total of 3,887 properties went to closing during the month, according to figures reported June 10. That's up 17.3 percent from the 3,314 properties that sold in May 2012.
Sales totals represent sales in Arlington, Fairfax, Fauquier, Loudoun and Prince William counties and the cities of Alexandria, Fairfax, Falls Church, Manassas and Manassas Park.
The average sales price of $493,588 also was up, rising 8.1 percent from $456,736 a year before. Average prices were up in all three segments of the market:

The average price of single-family homes rose 10.3 percent to $612,274.
The average price of attached homes, such as townhouses and rowhouses, was up 7 percent to $364,380.
The average price of condominiums rose 3.9 percent to $306,300.
The median price of all homes that sold during the month was $425,000. The median is the point at which half of homes sell for more, half for less.Total sales volume for the month was $1.92 billion, up 26.8 percent from the $1.51 billion reported a year before.
Homes that sold in May spent an average of 32 days on the market between listing and ratified sales contract, an improvement from the 43 days required a year before, and sold for 98.8 percent of original listing price, up from 97.5 percent.
Of homes that sold in May, conventional mortgages represented the means of financing the sale in 2,316 cases, followed by FHA-backed loans (557), VA-backed mortgages (523) and cash (438).
The number of active listings on the market in May (5,985) was down just 12.4 percent from a year before, compared to shortfalls of 30 to 40 percent earlier in the year. During the month, a total of 5,538 new listings came on the market, up 25.9 percent from a year before.
Figures represent most, but not all, homes on the market. All figures are preliminary, and are subject to revision.
Pasquali Realty Group is an incorporated business that is a subsidiary under NBI Realty, and is currently licensed in both Virginia, and Washington, DC. They are a member of the National Board of Realtors(NAR), Virginia Board of Realtors(VAR), and Northern Virginia Board of Realtors(NVAR).