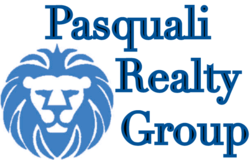 Burke, VA (PRWEB) May 10, 2012
May is National Home Improvement Month and while some Northern Virginia homeowners celebrate spring's warmer weather by landscaping and planting, there are some projects that shouldn't be ignored. According to Pasquali Realty Group, a Northern Virginia real estate company, there is a "must do" list of five items that homeowners should review every year during National Home Improvement Month.
1. Check the roof. Using either a ladder or binoculars from across the street, look for problem areas, such as missing or broken shingles, along with roofing tiles that may be "flapping" in the wind. These are all indications that a new roof may be in your future.
2. Clean and assess the home's siding. Pressure-washing works well for many homes to remove dirt and algae that can grow on siding, but remember never to pressure-wash windows or their screens. The extreme high pressure could crack or destroy the caulking around the units. While cleaning the siding, make sure to check for changes in the exterior from the previous year and be alert to buckling, warping or insect damage that may need to be fixed.
3. Evaluate the windows. If you find that windows in the home don't operate easily, there's air leaking in or out of the units, or there's condensation between the glass panes, then it may be time to seriously consider replacement windows.
4. Check on the gutters. Don't underestimate the importance of the gutter system on the home. Each year homeowners should check to make sure their gutters are unclogged and remain sloped for proper drainage. Plus, make sure the water running off the roof doesn't cause damage to the building structure, landscaping or property below the roof.
5. Spend time with the main entry door. If homeowners can see light around the door from the inside, the door is hard to close or lock, or the door itself is warped, it's time to consider a new door. Even if you can't see light, air may be moving through gaps in the weather stripping at a surprising rate.
Pasquali Realty Group is an incorporated business that is a subsidiary under NBI Realty, and is currently licensed in both Virginia, and Washington, DC. They are a member of the National Board of Realtors(NAR), Virginia Board of Realtors(VAR), and Northern Virginia Board of Realtors(NVAR).