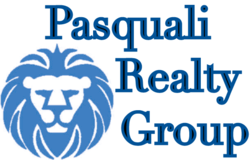 Burke, VA (PRWEB) September 19, 2012
When searching for the perfect home, it's easy to get caught up in the details of the house itself. Pasquali Realty Group, a Northern Virginia real estate company, wants to remind buyers while it's important to consider the features and location of a house, it's equally important to take into account the financial side of the equation.
Leave some wiggle room: People who are considering to purchase a home should line up their paycheck and compare it to their total costs. Make sure to leave enough left over for new furniture, repairs and costs of living. Do a spending analysis to see what the total costs of home ownership would be relative to their lifestyle and build that into the plan.
The power of the pre-approval and stress test: Make sure to have financing in order before the search — it will show sellers and real estate agents that they are serious. Mortgage pre-approvals have no obligation and help lock in the interest rate.Buyers should work with a professional mortgage specialist to test the mortgage for potential mortgage rate and cost increases to make sure they can handle it.
Don't overbuy: Buyers should be realistic in choosing a home that's within their means and make concessions on what they're looking for. Setting aside a budget for ongoing home maintenance, potential cost increases for utilities, taxes and fees is suggested. Online tools and calculators can help plan their budget.
Don't forget closing costs: Closing costs are typically 1-3% of the final purchase price. Build this into the budget along with the cost of new appliances, utility and cable hookup and moving costs.
Pasquali Realty Group is an incorporated business that is a subsidiary under NBI Realty, and is currently licensed in both Virginia, and Washington, DC. They are a member of the National Board of Realtors(NAR), Virginia Board of Realtors(VAR), and Northern Virginia Board of Realtors(NVAR).