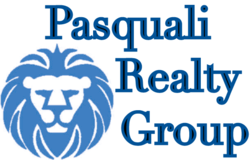 Burke, VA (PRWEB) February 23, 2012
Buying a home can be a daunting process, but it doesn't have to be. Northern Virginia Realty company Pasquali Realty has made recent changes to their website to help its clients save time and effort buying a home in Virginia. Easily find homes for sale in Virginia with the new property wizard. This new property wizard will save clients' search criteria and automatically send emails updating them on any new listings that meet that criteria. Easily save the specific homes that they are interested in. Tuck it away and look at it anytime.
This new feature adds to the existing tools on their website. Clients can easily search for open houses in Northern Virginia with the open house finder. There are also financial tools such as a mortgage calculator, and links to credit reports. Clients can also use the site to learn more about a particular community, or stay up to date to the latest news. Pasquali Realty is dedicated to using technology to improve the ease and convenience of buying a home in Virginia, and Washington DC.
Pasquali Realty Group is an incorporated business that is a subsidiary under NBI Realty, and is currently licensed in both Virginia, and Washington, DC. They are a member of the National Board of Realtors(NAR), Virginia Board of Realtors(VAR), and Northern Virginia Board of Realtors(NVAR).
###