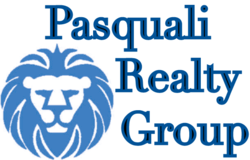 Burke, VA (PRWEB) April 12, 2012
Spring has arrived in the Washington, DC area. Northern Virginia Realty Company Pasquali Realty Group is giving homeowners tips on how to avoid problems, and prepare their homes for the warmer weather. Since the outside of a home bears the brunt of the winter weather, check your gutters to make sure they are clean, and not clogged. Make sure that your downspouts are clear, and that you have downspout extenders that carry the water 3 to 4 feet away from the house. Homeowners should check all exterior trim for rotten wood and replace as necessary. Inspect all caulking around windows and doors to insure that water cannot enter the home.
Homeowners can take advantage of the nice weather and spend time improving their yards. Pick up any fallen limbs, and leaves. Check to make sure no trees have sprung up near the foundation of the home. If a tree is too close to the home, the roots can end up damaging the homes foundation, leading to costly repairs.
Before the summer heat arrives, homeowners should also take the time to ensure their Air Conditioning is working properly. Now is a good time to hire an HVAC professional to service your system. When the summer is in full swing, HVAC companies have longer backlogs, and it can sometimes be several days in a hot home before they can come out. If you have an attic fan, now is the time to make sure that it is working properly. If you do not have an attic fan, it is a great time to consider installing one, while contractors are not as busy.
Spring is also a time for seasonal allergies. Homeowners should make sure their furnace filters are changed often, especially homes that have pets with long hair. It is also a good time of year to consider having ducts cleaned.
Pasquali Realty Group is an incorporated business that is a subsidiary under NBI Realty, and is currently licensed in both Virginia, and Washington, DC. They are a member of the National Board of Realtors(NAR), Virginia Board of Realtors(VAR), and Northern Virginia Board of Realtors(NVAR).