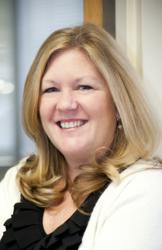 North Jersey Woman Magazine will feature REAL Women with success stories that will inspire women everywhere.
Fairfield, NJ (PRWEB) August 03, 2012
North Jersey Woman, New Jersey's first interactive digital magazine for women, is set to launch its debut issue in September of 2012.
Vicinity Media Group, who also publishes the extremely popular Suburban Essex Magazine, announced plans earlier today for the new multi-platform magazine which will reach an estimated 60,000 women in northern New Jersey both in print and through the digital edition with specially designed apps for iPad, Kindle Fire and other Android and tablet devices.
Magazine publisher, Cathy Black and her husband David who together own Vicinity Media Group have been successfully publishing magazines in the North Jersey area for over 20 years.
North Jersey Woman will be geared toward active women professionals, business owners and consumers. The target audience is predominately upper-income women (40 and up) with time and the money to spend on themselves and their loved ones.
The magazine will feature rich content and relevant editorial that addresses topics women want to read about, as well as profiles and advice columns from successful and influential women in the local area.
"Northern New Jersey is home to some of the most affluent, educated and influential women on the planet" said publisher Cathy Black, "we plan to inspire women through this magazine to learn, grow, relax and celebrate who they are - and above all we will provide the forum to connect local women with each other for all the resources they want and need."
The following remarks were shared by the publisher when asked what inspired her to create North Jersey Woman Magazine.

Women are the major purchasing influence in the home and at work. If you are not reaching women, you are not reaching the true decision makers.
*Women are no longer a niche market or a minority, but are an economic force with major purchasing power.
*Women make or influence 88% of all consumer spending and control over $3.3 trillion in consumer spending.
*Women have a major role in corporate purchasing departments and are the founders of over 75% of all new businesses over the past decade.
*Among top wealth-holders, the average net worth of women is higher than it is for men.
*Women bring home the majority of the income in U.S. households.
*Women-owned businesses account for over one-third of all the firms in this country and provide employment for one out of every four U.S. company workers.
*Women earn the majority of college degrees. They currently account for 57% of all college students compared to 43% who are men.
Watch for the first issue of North Jersey Woman in September – the closing date for submissions is August 9th.
Vicinity Media Group is located in Fairfield, NJ and is owned by David and Cathy Black. They also publish Suburban Essex Magazine and Vicinity Magazine.
For more information about North Jersey Woman Magazine contact:
Media Consultants
Maria Paladino-Fitz
973-931-4111
maria(at)mymediaconsultants(dot)com
###