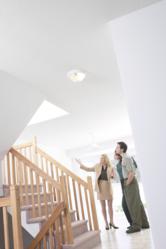 Northridge, Ca (PRWEB) September 21, 2012
With the countless Northridge homes that are currently for sale, one would think that there are not enough buyers to purchase them all. But it turns out that there are plenty of buyers looking for their dream home in Northridge. Many sellers of Northridge real estate see a lot of activity on their home, but are not receiving offers.
This common dilemma is often due to the lack of preparation that a home has to bring a would-be buyer's dream to reality. In most cases, a buyer will tour over 15 properties before finding the right one, so it is extremely important to make a property stand out. Red Blue Realty offers these tips to help sellers of Northridge real estate sell their home more effectively and quickly.
(1) Remove the Clutter:
The majority of buyers are not able to see the property for what it really is. Having a cluttered home can only make it more difficult for a prospective buyer to really get a feel and vision for what living in that home may be like for them. When selling a property, it is vital to look at the home in the eyes of a prospective buyer touring the property for the first time. For example, if a property has granite counter tops and elegant custom flooring, but it is also filled with clutter, then a buyer will often times oversee these great features and cross it off their proposed list of Northridge homes for sale.
(2) Liven Up the Place:
Most buyers are extremely excited about the decision to buy a home. For property tours to be effective, a seller must create the same level of excitement within the property that the buyer wants to see. If a buyer walks into a property that is dark and gloomy, their mood almost instantaneously changes to that of the property's vibe. Red Blue Realty has seen much success with buyers by ensuring the property has a lot of light, green plants, and flowers, as well as by making minor changes to the floor plan to give the home an open and comfortable feeling.
(3) Make the Property as Available as Possible:
The importance of availability to show a property is not stressed enough by most realtors. As logical as this concept may be, many sellers make it very difficult to have their property shown. For someone with a very heavy work schedule, making the property available to show may be close to impossible and that is understandable. But there are many things that a homeowner can do, such as giving the listing agent a key to the property so it can be shown while at work. Because realtors will skip over properties that have showing times that are inconvenient for their buyers, making the property available to show will increase the chances for offers.
Contact Red Blue Realty for the perfect Northridge real estate agent that can assist you with every aspect of the home selling process from start to finish. Red Blue Realty is proud to say that they don't forget the little details that make all the difference.
Website: http://www.redbluerealty.com
Email: Contact(at)redbluerealty(dot)com
Phone Number: 1-(855) 66-RBREALTY or 1-(855) 667-2732
Also, be sure to follow Red Blue Realty on Facebook for the best social real estate experience!