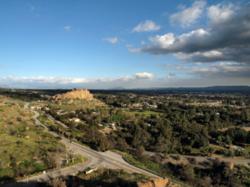 Northridge, Ca (PRWEB) January 13, 2013
Red Blue Realty wants home owners to understand the three tips that will lead to an increase in home equity.
In Northridge real estate and all across the country, the good news is that home equity is rising, while mortgage indebtedness is falling. Equity is essentially the difference between the a home's value on the open market, and the amount of the mortgage the homeowner carries.
A report published by Zillow in January of 2013 described the changes between home equity and home value within recent years. Between 2007 and 2011, home value and equity declined. Now there's good news: at the end of 2012 there was a major, twenty percent gain in equity throughout the country. In other words, nationwide, equity rose by $1.3 trillion dollars.
Red Blue Realty knows that home equity is a major measurement of wealth. Home ownership and home value is a significant component of most family's financial assets. So the recent value turnaround and market rebound nation wide is highly significant. The rebound has definitely reached Northridge Real Estate.
Based on an analysis made by Red Blue Realty, the data noted that out of one hundred and seventy-seven real estate markets in the U.S., over one hundred and thirty-five experienced an exponential rise in home value. In the Los Angeles metropolitan area alone, $122.1 billion was gained over throughout the year 2012.
Red Blue Realty has tracked a commensurate gain in the Northridge market, and wants to see home owners able to improve equity even more.
The three main tips for doing so are:

first, the down payment made on a home. The larger the down payment a buyer can make, the more equity is in the house.
-second, the amount of principal paid on a mortgage. Homeowners with interest only loans, at least for an introductory loan period, can improve equity by making at least small payments toward the principle value of their home
-third, home improvements. A home owner should utilize the resources and information provided by an experienced real estate professional such as Red Blue Realty to determine what types of improvements, from environmental friendly enhancements to landscaping or security features, can best increase home value, and thus home equity.
Current real estate prices are rising as low values are bottoming out, buyers are returning to the home real estate market, and there are more opportunities for home owners to sell at a profit. With fewer homes also available to sale due to sellers price concerns and underwater mortgages, there is more competition for the homes that are available.
In the Northridge real estate market and throughout the country, buyers are seeking properties and hopeful of increasing their equity when they do buy. Sellers are eager to realize their equity in a sale. Red Blue realty can help home owners and potential buyers with home pricing issues, property values, and ways to improve equity in a property.
Website: http://www.redbluerealty.com
Email: Contact (at) redbluerealty (dot) com
Phone Number: 1-(855) 66-RBREALTY or 1-(855) 667-2732