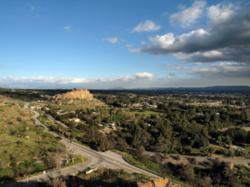 Northridge, Ca (PRWEB) August 25, 2012
When it comes to renting versus buying Northridge real estate, many people hold misconceptions that greatly benefit landlords. The most common myths include issues of cost, credit, and the home buying process itself. Red Blue Realty is here to clear up the misconceptions and save consumers a lot of money.
Supply and Demand
To truly assess whether renting or buying real estate is better, it helps to understand the keystone concept of modern economics -- supply and demand. When the supply of a good is fixed and demand increases, the price of the good rises because people are willing to pay more to get it.
This is exactly what is happening with rent and Northridge real estate.
For illustration purposes, think about the release of the Apple iPad or Nintendo Wii -- both debuts are characterized by lines out the door and the around block, scalpers racking in 300% profit, and so on. It's all about supply and demand.
Right now, the demand in the rental market is high, and the cost of rent just keeps rising. There are many who believe that renting is way cheaper than buying when in actuality, monthly mortgage payments are often the same -- if not cheaper -- than each month's rent.
Credit's Not the Biggest Issue
When deciding whether or not to buy one of the many Northridge homes for sale, so many people don't realize that it takes a similar credit report and score to buy or rent a property.
Like real estate lenders, many landlords will not consider renting a property to someone with a bad credit score because it's risky. And of the landlords who do consider risky renters, they are often predators hoping to exploit those with fragile financial standing. Therefore, credit really shouldn't interfere with one's reasoning to buy a property.
After all, it doesn't hurt to at least shop around for loans; those with a good enough credit to rent might be surprised to find out that they can get a good loan as well.
Historically Low Interest Rates
With such historically low interest rates, there has never been a better time to buy one of the many Northridge homes for sale. Indeed, money is so cheap nowadays that there is no excuse for not considering purchasing a home.
Down payments should really not be of concern either. The Federal Housing Association -- known more commonly by its acronym, the FHA – offers special loans that require down payments as low as 3.5%. What this means is that someone considering a $300,000 home will only need to put $10,500.
While this may still seem expensive, it's really not that much different than getting an apartment or single family residence, which often requires rent for the first and last month, in addition to other fees. If someone has already spent $6000 on the security deposit, they may as well go the extra 3 grand to purchase their own Northridge real estate and build equity -- it sure beats paying for the landlord's mortgage payment!
The Process
Perhaps the biggest misconception is of the difficulty of the home buying process itself. Many think that renting a place is so much easier when, in reality, the process is actually very similar to buying a home. Besides financing and escrow, the processes are essentially the same; both require searching for properties, negotiating with property owners, and signing a ton of paperwork.
At the end of the road, however, there is one key difference: For essentially the same initial costs, the buyer will own property and have equity, whereas the renter will be throwing money into a pit. That is the secret landlords don't want their tenants knowing.
Now is the time move out of that dingy apartment and find the home of your dreams. For superior guidance during this process, contact Red Blue Realty today for the perfect Northridge real estate agent!
Website: RedBlueRealty.com
Email: Contact(at)redbluerealty(dot)com
Phone Number: 1 - (855) 66-RBREALTY or 1- (855) 667-2732
Get social with Red Blue Realty on Facebook and Twitter!