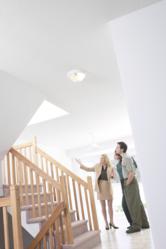 Northridge, Ca (PRWEB) August 14, 2012
Red Blue Realty conducts a study comparing the average selling times of Northridge real estate and why they are not selling as quickly as they should be.
Not Marketed Well:
The number one reason for why some Northridge real estate doesn't sell is because it is not marketed well. Countless studies have found that there is a correlation between how long it takes to sell a property and the property's exposure to the marketplace.
The National Association of REALTORS® determined that "For Sale by Owner" sellers especially struggle with marketing, with 44% of unrepresented sellers just putting up a yard sign and calling it a day.
In today's competitive real estate market, every traditional and new-age marketing tactic must be employed to quickly sell a home for its maximum value.
Overpriced:
Most buyers will not even consider an overpriced property. If a home has been on the market for a long time with little or no expressed interest, then chances are that it's overpriced.
In addition to marketing problems, many "For Sale by Owner" sellers fail to correctly price their Northridge real estate. This isn't really surprising because pricing a property in a constantly fluctuating market without access to real estate data is quite the difficult task.
No Curb Appeal:
Presuming that a home is marketed and priced correctly, there is still the issue of getting buyers in the door. Many of the Northridge homes for sale that haven't sold yet simply lack curb appeal.
Curb appeal is basically how good a property looks from the curb. A home with high curb appeal will entice buyers to come on in, whereas a home with low curb appeal will be ignored.
There are many simple and affordable ways to increase a home's curb appeal, such as mowing the lawn, trimming the shrubbery, and maintaining the entranceway.
Bad Condition:
Once a prospective buyer has stepped into a home, it better be in good condition if the owner expects a prompt sale.
Red Blue Realty found that many of the struggling Northridge homes for sale are in bad condition. While some homes only need minor repairs and renovations -- repainting the walls, renovating the floors, and so on -- quite a few needed expensive structural repairs.
Seller Lacks Good Representation:
A common theme that unites most of the unsold homes in Northridge is that their sellers lack good representation. This could mean that either the seller has bad representation or, even worse, no representation at all.
A good Northridge real estate agent can make all the difference in the world when it comes to quickly and effectively selling a home.
Ultimately, the longer that a home stays on the market, the more value that the home loses. Therefore, if an owner wants to maximize the sale price of their home, it is crucial that the home is sold as soon as possible.
For those who are serious about selling their Northridge real estate for its true value, contact Red Blue Realty today.
Website: Northridge Real Estate
Email: Contact(at)redbluerealty(dot)com
Phone Number: 1-(855) 66-RBREALTY or 1-(855) 667-2732
Also, be sure to follow Red Blue Realty on Facebook for more insider information!