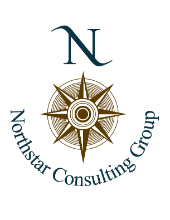 Businesses are trying to survive in the US economy, our outsourced services are extremely cost effective
New York City, NY (PRWEB) November 26, 2012
Northstar Consulting Group's client base has grown by 25% in the last year, partly due to their expansion in Silverspring, MD and Chicago, IL, but more importantly due to the increasing demand from US brands to hire specialist outsourced firms to provide services such as sales and marketing. Gartner reported 'outsourcing' has shown a 2.1 percent increase from 2011.
Outsourcing operations to other American businesses who are experts in their field allows a brand to get the best possible results while keeping overheads low and ensuring work opportunities remain in the US.
Bart Yates, Managing Director for Northstar Consulting Group has stated that, "businesses are trying to survive in the US economy, our outsourced services are extremely cost effective – in many cases considerably cheaper than the average business maintaining an internal sales force – and offer a specialized service. Outsourcing a sales and / or marketing function allows many of our clients to concentrate on their core business operations while leaving the often time consuming customer acquisitions and sales to us."
Outsourcing has become of tremendous value to the business world. Hugh Greenhalgh who contributes to Businessblogs.com discusses the advantages of outsourcing strengthening a business. Greenhalgh acquired a professional opinion from Lief Schneider, managing partner at Schneider Bartosch Communications on how to select a good outsourcing company. Schneider states that, "You don't need to be an expert in everything – in fact no one can be, or should claim to be – but you do need to have access to the best experts and you do need to know how to manage them. We effectively outsource any work that is not senior managerial activity."
Visit http://ncgnyc.com/ to learn more about Northstar Consulting Group.
Greenhalgh adds "the mark of any good manager is the ability to effectively delegate work, whether it's to the person in the cubicle next door or to a firm halfway around the world." if you want your start-up to operate like the big guys, outsource the small stuff to give yourself the time and brainpower for the larger issues, and your bank statements will confirm the wisdom of your choice."
Northstar Consulting Group's outsourced service has led to increased profits and added greater value to their brand within the business world. The firm is due to release further expansion plans in the first quarter of 2013.