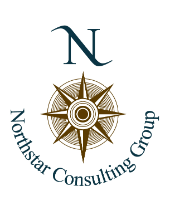 The New Orleans Outsourced Sales Conference was used as an opportunity to network with investors who are assisting with the expansion of Northstar Consulting Group's sales and marketing branch to downtown Chicago
Chicago, Illinois (PRWEB) August 23, 2012
New York based sales and marketing firm, Northstar Consulting Group announced expansion plans to Chicago, IL at the Outsourced Sales Conference held in New Orleans last weekend August 16th - August 19th, 2012.
Executive partners at Northstar Consulting Group presented at the New Orleans Outsourced Sales Conference which was held at the Renaissance Arts Hotel in the downtown area. Presentations outlined case studies of improved ROI for brands who currently outsource to increase customer acquisitions and sales. Northstar Consulting Group has reported growth year on year since first opening in 2007 and has expanded their portfolio of clients by 40% in the last 12 months. Their case study analysis aimed to build awareness of the Northstar Consulting Group brand in the state of Illinois ahead of their expansion to Chicago.
'The New Orleans Outsourced Sales Conference was used as an opportunity to network with investors who are assisting with the expansion of Northstar Consulting Group's sales and marketing branch to downtown Chicago' claimed Bart Yates, CEO of Northstar Consulting Group.
For more information, go to:

In addition to their New York headquarters, Northstar Consulting Group expanded their reach to Washington DC earlier this year and has progressive plans to move into the Midwest marketplace. When the official announcement of their Chicago expansion was made this weekend, Northstar Consulting Group's CEO said "we are very excited to take on another challenge; to have business opportunities such as this at a time when the economy is recovering is phenomenal'.
Northstar Consulting Group's CEO, Bart Yates travelled to New Orleans to attend the final day of the Sales Conference. Bart Yates, who also founded MANA Group in 2011 and later merged with Vendi Corp in early 2012, was a surprise guest speaker at the event. He outlined his experience and progress in the outsourced sales and marketing industry. 'This conference has been great and a perfect opportunity for our team to network with industry leaders. Having the opportunity to announce the Chicago, IL expansion was exciting as it will be NCG's first opportunity to truly expand beyond the East Coast and Canada said Bart Yates, CEO at Northstar Consulting Group.
About Northstar Consulting Group
Northstar Consulting Group is everywhere your brand needs to be. Whether you require a global campaign or a local solution with the potential to go worldwide, Northstar Consulting Group's network is available to deliver an insightful campaign, and promotional activity that drives more prospects to your organization.
Web. http://ncgnyc.com/
Email. info(at)ncgnyc(dot)com
Tel. (212)837-2338