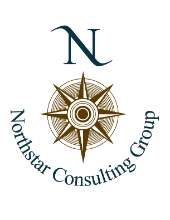 Our ability to evolve with economic change has contributed to our growth. Being a medium size enterprise means we are still in touch with our customers' needs
New York City, New York (PRWEB) September 26, 2012
Since appearing on Wall Street in 2008, the outsourced sales and marketing; Northstar Consulting Group has grown more than a third in size.
Northstar Consulting Group CEO, Bart Yates has stated that "our ability to evolve with economic change has contributed to our growth. Being a medium size enterprise means we are still in touch with our customers' needs, are large enough to reposition ourselves in the market yet small enough to be able to do so efficiently. Many larger corporation have suffered due to polices that restrict their ability to make changes."
Northstar Consulting Group currently uphold values of professionalism; integrity; leadership and adventure and prefer the customer acquisitions favourite, the 'face to face' approach when dealing with clients.
Mid-size firms in America are widely credited for the contribution to the economy, and are far more important than most people realize. Small - Medium size businesses make up more than 99.7% of all employers; employ about 50% of all private sector workers and make up 97% of exporters and produce 29% of all export values. 75% net new jobs were also created in the US by these businesses.
Learn more about NCG NYC by visiting http://ncgnyc.com
A 2012 Deloitte report has presented the following findings; companies are increasing their emphasis on investing in current employees through training and executives are planning to grow their companies through innovations, capturing higher value customers, boosting revenue per customer and improving customer loyalty. Business and professional services similar to Northstar Consulting Group, are also more likely to look for growth outside the United States and Canada. 21% admit to aggressively adding employees.
Business majors average salaries have also climbed to $51, 541; an increase of 2.2% from 2011.
The introduction of the JOBS act (Jumpstart Our Business Startups) in April 2012 by President Obama and Congress is also beneficial to mid size firms, as the act supports entrepreneurship and small business growth and is designed to encourage these businesses and start up funding, by easing the federal regulations and allowing individuals to become investors. The secret to the JOBS act is 'crowd funding' which is a major catalyst in shifting the way small businesses operate and source capital from community support.
New York City was hit extremely hard in the early stages of the recession, however Northstar Consulting Group has managed to maintain steady growth which is an astonishing accomplishment for an American Mid-size business.
Contact / Information about Northstar Consulting Group
http://ncgnyc.com
Address:40 Exchange Place, Ste #600
New York, NY, 10005
Phone:(212)837-2338
Fax:(646)370-1053
Northstar Consulting Group (NCG NYC) is an agency that's small enough to be nimble and big enough to make a difference. As the face-to-face representation of our clients, we forge relationships with the public every day. Vendi Corp, the direct marketing division of Northstar Consulting Group, focuses individually on targeted customers and a one on one point of sale. MANA Group, the fundraising division of Northstar Consulting Group, provides funding for charities, nonprofits, and most importantly the noble causes they serve.