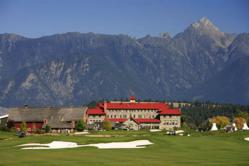 NORTHWIND's installers are hotel people, they know how technology fits into operations. For an independent property, this is essential.
(PRWEB) July 18, 2012
Independent operators have freedom to manage their properties with more creative marketing programs, packages, and guest service offerings. They also have total responsibility for staff training, operations, and their hotel's systems.
This is why NORTHWIND -Maestro PMS is dedicated to providing the best services and most responsive support, beginning with system installation, through all operating areas with Diamond Plus Service. Diamond Plus Service includes Training, 24/7 Support, Lifetime Version Upgrades, Online Marketing, and Professional Management Services that provide comprehensive knowledgeable support specifically to level the competitive playing field for independent hotels, resorts and multi-property groups. Click here to learn more about Maestro's solutions for profitability and productivity.
Reliable Professional Installation, Training and Support Services Lead to Success
Transitioning from a legacy property management system to the latest hotel software platform can be challenging for any property team. NORTHWIND knows this is particularly true for independent operators who do not have franchisor support. NORTHWIND's comprehensive hands-on installation and training make upgrading to the advanced Maestro™ Property Management Suite as smooth as possible.
Southernmost Hotel Collection recently installed NORTHWIND's Maestro system at its three properties in Key West, Florida. "NORTHWIND's team spared no effort to work with us on any challenges we had," said Stuart Rankauf, Southernmost's owner. "They are a good company with good people who worked hard to make the installation a success."
St. Eugene Golf Resort and Casino in British Columbia recently installed the fully-integrated Maestro Front Office, Sales and Catering, Tee-Time and Activity Scheduling, with the SilverWare POS system. "The NORTHWIND training team did a highly professional job installing all four systems and training the property's staff," said Warren Markwart president of MK2 Hospitality, St. Eugene Golf Resort's technology consultant. "We selected NORTHWIND because of its seamless integration across all system modules, and for Diamond Plus Support. NORTHWIND's installers are hotel people, they know how technology fits into operations. For an independent property, this is essential."
'We Drove Rates up 10% as Soon as we Installed Maestro'
The Maestro PMS incorporates revenue generating tools and an integrated Yield Management System that automates revenue optimization the minute the system is implemented. Maestro's Yield Management lets property managers create revenue optimization strategies and quickly implement them across all reservation channels including websites, call centers, and travel agencies. The system optimizes group, transient, and package rates with controls that enable properties to operate more profitably – instantly. "We drove rates up 10 percent at St. Eugene Golf Resort immediately after we installed our Maestro Yield Management system," said Markwart.
Diamond Plus Management Strategy Services Increase Productivity and Revenue
Diamond Plus support for independents includes Maestro Management Services that deliver bottom line performance improvements across all operational areas. Maestro's Management Strategy professionals analyze a property's operating environment and help managers shape best practices that complement their specific business objectives. Maestro's team works closely with hotel executives and staff to improve performance, guest service, and profits with recommendations on the best use of Maestro. The approach relies on extensive in-depth operations consulting and management experience that enables clients to use Maestro as a business tool to maximize productivity and boost financial returns from day-to-day operations.
Web Connection Online Marketing Services Boost Direct Bookings for Lower Cost
Direct website booking is more important than ever for independent operators to market themselves, increase occupancy and control booking costs. Maestro's integrated Web Connection suite featuring ResWave booking engine, gives operators real-time direct website booking and customized control of rates and availability across online channels to maximize profitability. NORTHWIND's online marketing services help operators reach guests with social media marketing, eMarketing campaigns and customized group and promotional landing pages (micro-sites) that grab the attention of new visitors and keep guests returning. With Maestro's single image database and 360-degree guest view, NORTHWIND helps operators analyze and identify their guests' stay patterns and activity preferences, then create targeted campaigns and offers that fill rooms during seasonal soft periods.
At IHM&RS in New York November 10–13, visit NORTHWIND-Maestro at booth # 2850
For a demo of the Maestro Property Management Suite featuring the ResWave Booking Engine, please contact NORTHWIND at 1.888.667.8488 or email info(at)maestropms.com.
Exchange ideas and connect with NORTHWIND on:
Twitter, Facebook, and LinkedIn
Maestro Property Management Solution
Enhance guest service, improve efficiency and maximize online and offline revenue with Maestro PMS, the industry's most robust and flexible resort software and boutique hotel software solution empowering leading full-service hotels, luxury resorts, multi-property groups, conference centers, condominiums and timeshare properties. Solutions include Front Office (PMS), Accounts Receivable, Analytics and Business Intelligence, Sales and Catering, Multi-Property Management, Condo and Timeshare Owner Management with Web Functionality, Spa and Activities, Web Booking Engine, Real-Time Yield Management, Dynamic Packaging Golf, CRM, Guest Experience Measurement, CRO, GDS Two-Way XML Connectivity or Integration, Membership, Work Orders, Fine Dining and Retail POS, Online Table Reservations with Web Booking, Concierge and Guest Experience Measurement. The Maestro PMS is database independent (ODBC Compliant) and is deployed via Windows, UNIX, Linux, Terminal Services, hosted and Web platforms.
About NORTHWIND – Maestro PMS
NORTHWIND is recognized in the hospitality industry for its "standard setting" Diamond Plus Service and robust integrated Maestro resort hotel software technology. With over 30 years experience dedicated to developing technology solutions for the hospitality industry, NORTHWIND is a partner who understands you need a scalable, flexible PMS that works the way you do. Maestro applications are engineered for operators who need to manage their enterprise in a real-time environment for the utmost operational efficiency, productivity, control and profitability.