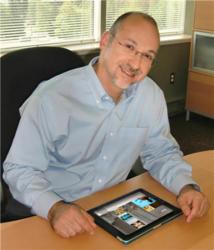 We are in partnership with our clients to provide the best technology and most effective services possible to make their operations more profitable and efficient.
(PRWEB) January 30, 2013
Independent hotel operators are independent thinkers who rely on innovation for success. Franchised operators are limited by corporate policies, but independents have the freedom to explore creative solutions to engage and retain their guests. A well-orchestrated guest experience requires anticipating guests' needs and coordination across multiple touch-points. Maestro PMS provides operators with the ability to choreograph a comprehensive, multi-channel guest-experience strategy that optimizes resources to build guest relationships that exceed expectations.
"The success of our clients is the motivating force behind every action at NORTHWIND," says Warren Dehan, President of NORTHWIND-Maestro PMS. "We are in partnership with our clients to provide the best technology and most effective services possible to make their operations more profitable and efficient."
It is no surprise that more independent hotel operators turn to Maestro to deliver tools that improve their bottom line and help them compete successfully. NORTHWIND listens to independents' operational needs and how they serve and retain guests. The Maestro product roadmap is a result of 20 years of experience serving independent hoteliers and includes the following guest engagement and retention innovations:
Maestro Offers the First Integrated Loyalty System Designed Exclusively for Independents
Independent operators are experts in developing personal relationships with guests. Their unique hotels offer friendly, professional high-touch service that welcomes guests. Maestro's integrated Loyalty Module enables independents to expand personal guest relationships by creating frequent-stay programs similar to large branded operators. Maestro lets properties assign frequent-stay points for guest visits, dining, and other activities that accrue in a guest's loyalty profile. Guests review their profile and point totals online and redeem points for property-defined rewards that keep them returning to the property's website to book rooms.
Maestro Smart-Guest Pre- and Post-Stay Marketing Communications
Maestro's smart-guest messaging capability offers an easy, powerful way for operators to proactively prepare for guests before they arrive, serve them while they are on property, and touch them after they depart. Maestro's integrated messaging tools manage all guest transactional communications and enable independents to automate targeted, relevant, and mobile-optimized emails to their guest database. Messages can be customized by rate-code, guest-type, season, and room to personalize the guest touch. Messaging can:

Offer upgrade promotions
Send promotions for dining, spa, and activities that generate revenue
Email comment cards and thank-you messages
Send pre-arrival welcome notes with itineraries
Suggest re-book reminders on booking anniversary
Unlike traditional email marketing, all communications are personalized and reservation-specific to maximize guest retention, loyalty, and value.
Guest Experience Measurement (GEM) Uncovers Drivers of Guest Behavior
The GEM module is a powerful, easy-to-use online guest satisfaction feedback tool fully integrated with Maestro. It features detailed reporting, evaluation and data collection capabilities to provide operators with actionable, predictive intelligence. GEM insights let operators identify and target opportunities for profitable growth that would otherwise be invisible. It helps prioritize where to invest resources to influence guest behavior and build valuable relationships.
Maestro Transforms Facebook Into a Reservation-Booking Channel
Maestro's ResWave online booking engine lets independents turn their hotel's Facebook page into a profitable reservation-booking site. The ResWave Facebook Booking App lets indies increase revenue and create stronger online communities by engaging a hotels' online community. Operators may offer social media promotions exclusively to guests booking rooms on their Facebook page. In addition, guests can upsell themselves and generate more revenue with ResWave's ability to reserve golf tee times, spa appointments, dining reservations and other activities.
Maestro's iPad Check-In – Welcome Your Guests at the Curb
Exceeding consumers' demands means elevating service levels and Maestro's iPad Xpress Check-In provides independents with a unique way to increase service and gain a competitive advantage. Staff may check-in guests and groups at curbside, the concierge desk or other convenient areas on property wirelessly with an iPad. Maestro's Xpress Check-In technology uses a wireless credit card reader and key encoder so guests can bypass the desk and be in their rooms faster. Maestro's iPad service can email guests their folio or have it printed at the desk or elsewhere on property.
For a demo of the Maestro Property Management Suite featuring the ResWave Booking Engine, please contact NORTHWIND at 1.888.667.8488 or email info(at)maestropms.com.
Exchange ideas and connect with NORTHWIND on:
Twitter, Facebook, and LinkedIn
Maestro Property Management Solution
Enhance guest service, improve efficiency, and maximize online and offline revenue with Maestro PMS, the industry's most robust and flexible resort software and boutique hotel software solution empowering leading full-service hotels, luxury resorts, multi-property groups, conference centers, condominiums, and timeshare properties. Solutions include Front Office (PMS), Accounts Receivable, Analytics and Business Intelligence, Sales and Catering, Multi-Property Management, Condo & Timeshare Owner Management with Web Functionality, Spa and Activities, Web Booking Engine, Real-Time Yield Management, Dynamic Packaging Golf, CRM, Guest Experience Measurement, CRO, GDS Two-Way XML Connectivity or Integration, Membership, Work Orders, Fine Dining and Retail POS, Online Table Reservations with Web Booking, Concierge, and Guest Experience Measurement. The Maestro PMS is database independent (ODBC Compliant) and may be deployed via Windows, UNIX, Linux, Terminal Services, hosted, and Web platforms.
About NORTHWIND – Maestro PMS
NORTHWIND is recognized in the hospitality industry for its standard-setting Diamond Plus Service and robust integrated Maestro resort hotel software technology. With over 30 years' experience dedicated to developing technology solutions for the hospitality industry, NORTHWIND is a partner who understands you need a scalable, flexible PMS that works the way you do. Maestro applications are engineered for operators who need to manage their enterprise in a real-time environment for the utmost operational efficiency, productivity, control, and profitability.