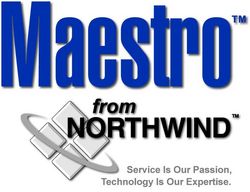 Maestro's inventory for all our hotels is maintained real-time, and the system has a great yield management module. I use it across all our channels so we can easily establish rate parity'
Markham, ON (PRWEB) June 23, 2008
Located near the ocean in Cape May, New Jersey, all seven properties in the Cape Resorts Group portfolio offer guests beautiful accommodations in sophisticated luxury. Most of the properties cater to families and business travelers, while one property focuses specifically on pampering couples exclusively. With such a diverse guest base and the imminent opening of an eighth property, the Resorts Group recently found itself requiring a property management system that could integrate data from each of the unique boutiques into one single database to support its growth and leverage multi-property technology for more efficient operation.
Perhaps more importantly, finding the right multi-property PMS would enable Cape Resorts to centralize its operation on one system to cross-sell properties, provide better guest service and market to its large guest pool more effectively. After a wide-ranging system search, Cape Resorts selected the Maestro Integrated Property Management System from NORTHWIND that automates the company's:

Front office operations
Spa and activities management
Multi-property database marketing activities, and
Central corporate reservations services
"With more than 500 rooms across seven properties, we needed a software solution that did more than just collect information," observed Cape Resorts Group's Revenue Manager Jeanni Ronk. "One of the reasons we chose Maestro is its ability to track data in a single database and the ability it gives us to mine that data and conduct highly specialized, targeted marketing to our guests based on their activity preferences." Maestro's platform and seamless system integration enables Cape Resorts to centralize functions such as sales, accounting, spa booking and retail POS. "All of our properties and their separate systems are now fully integrated and we do not have to worry about interfaces between Maestro's systems because the modules share the same system platform and database." Ronk explained the property previously used a DOS-based system that was difficult to support and expensive to maintain. "Maestro's hotel software utilizes a single-image database that enables us to quickly and securely look at each guest's activities across all our properties from any location."
Centralized Yield Management & Web Reservations
Ronk also noted that Maestro's cross-property ResEze Web reservation functionality is particularly important to Cape Resorts. ResEze directly accesses the Maestro Front Office system at each hotel to ensure guests can book online and the properties can sell to last-room availability. "Maestro's inventory for all our hotels is maintained real-time, and the system has a great yield management module. I use it across all our channels so we can easily establish rate parity'" Ronk said. Guests see the same rate regardless of the channel they book on. "Before, I was managing rates in Expedia, Pegasus and other channels. Maestro allows me to manage it all in one place - the guests appreciate that too."
In addition to the system's ease of use, Ronk also notes that Maestro's support and training has been superlative. Prior to live implementation in February, Maestro twice sent a team to Cape Resorts to train staff across the properties so that they could begin taking reservations even before one of the properties actually opened for high season. Maestro's 24/7 award-winning Diamond Plus Service saves Cape Resorts money because, Ronk says, she can call them anytime and arrange to have the appropriate people available to provide functionality demos, or conduct mini-training sessions for new hires, all as part of their normal maintenance fee.
"Maestro understands the unique needs of independent property chains and boutique hotels and they helped us over any hurdles we encountered since going live," Ronk said. "I wanted to purchase a system from a company with a reputation for hands-on professional service, and the Maestro organization has provided that, and more."
About Cape Resorts Group
Cape Resorts Group is a hotel management company representing a portfolio of top-tiered hotel properties in Cape May and Atlantic City, New Jersey. Its management team includes a complete compliment of hospitality professionals offering the following specialties: revenue and yield management, sales and marketing, accounting, customer service, human resources, and food and beverage. As of 2008, we will operate 8 properties within the luxury hotel market with an inventory of over 550 rooms. In addition we operate four dining rooms nearing 300 seats, business meeting rooms and banquet space totaling over 10,000 square feet, various lounges and a nightclub. Cape Resorts Group maintains and utilizes a data base system which includes over 50,000 previous guests. We also operate a 24-hour, state-of-the-art, central reservation office serving all of our properties.
Maestro Property Management Suite
The Maestro Suite is comprised of more than 20 integrated modules on a single-image database for centralized, real-time full property automation, providing a 360-degree guest view at every point of contact. Solutions include Front Office (PMS), Accounts Receivable, Analytics and Business Intelligence Tools, Sales and Catering, Multi-Property Management, Condo Owner Management with Web Functionality, Timeshare Owner Management with Web Functionality, Spa and Activities, Club Membership, Yield Management, Golf Course, CRM, Central Reservation Office, Corporate Enterprise Management, GDS Two-Way XML Connectivity or Integration, ResEze Web Booking Engine, Work Orders, Fine Dining and Retail POS, Table Reservations with Web Booking, Concierge and Guest Experience Measurement. The Maestro PMS is database independent (ODBC Compliant) and may be deployed via Windows, UNIX, Linux, Terminal Services, hosted and Web platforms.
About NORTHWIND - Maestro PMS
NORTHWIND is recognized in the hospitality industry for its "standard setting" Diamond Plus Services and state-of-the-art Maestro technology. The company is respected for being a long term partner that understands how to help you boost productivity and strengthen management control for your hotel, resort, conference center or multi-property group by providing flexible solutions that increase productivity and maximize ROI. With a network of dealers and offices worldwide, NORTHWIND is a leading supplier of software for all types of hospitality operations including hotels, resorts, timeshares, condominiums, retreats, state parks and clubs. Maestro applications are engineered for operators who need to manage their enterprise in a real-time environment for the utmost operational control and profitability. NORTHWIND is empowering over 8000 users worldwide by delivering the industry's most scaleable, flexible and advanced property management solution suite with more than 20 robust Maestro modules.
Contact:
Cape Resorts Group
Jeanni Ronk, Revenue Manager
Cape Resorts Group
Phone: 609-884-6570
jronk @ congresshall.com
http://www.capemayresorts.com/
Audrey MacRae - Director, Sales & Marketing
NORTHWIND
60 Renfrew Drive, Suite #235
Markham, ON L3R 0E1
Phone: (905) 940-1923 ext - 246
1-888-NORTH88 (667-8488)
Fax: (905) 940-1925
Email: info @ maestropms.com
http://www.maestropms.com/?campaign=PRWebCapeResortsJune232008
Media Contact
Julie Squires
Softscribe Inc.
Phone: 404-256-5512
Email: Julie@softscribeinc.com
http://www.softscribeinc.com
###