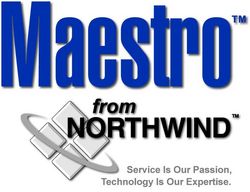 Everyone from the President on down has had a hand in the success of our implementation. NORTHWIND did a very professional job of organizing our implementation plan and training our staff.
Markham, ON (PRWEB) July 15, 2008
NORTHWIND-Maestro PMS, provider of the Maestro™ Enterprise Property Management Suite of hotel software and online booking solutions for high touch single and multi-property operations, announced today that the Jekyll Island Club Hotel, Jekyll Island's only Four-Star resort and a Historic Hotels of America (HHA) property, has successfully installed the Maestro Property Management suite.
Rated annually among the top 500 Resorts in the world by Travel & Leisure and known for its unique resort accommodations and outstanding service, The Jekyll Island Club Hotel needed to find an advanced and flexible PMS solution to enable it to increase online and offline revenue, enhance personalized guest service as well as promote greater staff productivity.
"We selected Maestro for its single-image database hotel management platform that enables the Jekyll Island Club to have a 360-view of guests, and for NORTHWIND's professional support and strong Internet functionality to boost our online bookings," said Jekyll Island Club Hotel General Manager and owner Kevin Runner. "Our team evaluated many leading systems and Maestro was the one with the most robust functionality, best ease of use and the scalability we were looking for. We were also impressed by NORTHWIND's reputation for excellent Diamond Plus support and training, and it was a good decision."
Maestro modules currently installed at Jekyll Island Club Hotel are:

Maestro Front Office (PMS)
Real-time Pro-Active Yield Management
ResEze Web Booking Engine
2-Way GDS Connectivity
According to Runner, Maestro provides the functionality the property needed to keep pace with the Jekyll Island Club Hotel's recent acquisition of a former beachside property it is converting to condominium ownership units. "We purchased Maestro with an eye to our future development. The Maestro Condo Management System will share the same database and hardware platform as our Front Office application enabling us to efficiently expand our operation with greater functionality. Maestro's extensive suite of hospitality modules is very impressive in that regard." Runner also said that Maestro's service has exceeded expectations. "Everyone from the President on down has had a hand in the success of our implementation. NORTHWIND did a very professional job of organizing our implementation plan and training our staff."
Future plans include purchasing modules that will facilitate enterprise-wide functionality, eventually servicing and connecting properties operated in other states. "We rely on Maestro to help us grow our online reservations, condo ownership and front and back office communications, among other areas," Runner said.
Warren Dehan, NORTHWIND-Maestro PMS' president of US operations, said, "The Jekyll Island Club Hotel is a perfect example of how operators are successfully planning for the future using the flexibility and scalability of Maestro applications. As the property grows internally and externally, the system will easily expand with them to create economies of scale as more profit centers utilize the same platform and database."
Going to IHM/RS in New York? NORTHWIND-Maestro PMS is exhibiting at the annual International Hotel Motel and Restaurant Show November 8-11. Please stop by for a demonstration of the new 'Web Connection' suite and meet our knowledgeable team.
To learn how to leverage our PMS to increase online revenue, read the NORTHWIND-Maestro Web Connection White Paper
Maestro Property Management Suite
The Maestro Suite is comprised of more than 20 integrated modules on a single-image database for centralized, real-time full property automation, providing a 360-degree guest view at every point of contact. Solutions include Front Office (PMS), Accounts Receivable, Analytics and Business Intelligence Tools, Sales and Catering, Multi-Property Management, Condo Owner Management with Web Functionality, Timeshare Owner Management with Web Functionality, Spa and Activities, Club Membership, Yield Management, Golf Course, CRM, Central Reservation Office, Corporate Enterprise Management, GDS Two-Way XML Connectivity or Integration, ResEze Web Booking Engine, Work Orders, Fine Dining and Retail POS, Table Reservations with Web Booking, Concierge and Guest Experience Measurement. The Maestro PMS is database independent (ODBC Compliant) and may be deployed via Windows, UNIX, Linux, Terminal Services, hosted and Web platforms.
About NORTHWIND - Maestro PMS
NORTHWIND is recognized in the hospitality industry for its "standard setting" Diamond Plus Services and state-of-the-art Maestro technology. The company is respected for being a long term partner that understands how to help you boost productivity and strengthen management control for your hotel, resort, conference center or multi-property group by providing flexible solutions that increase productivity and maximize ROI. With a network of dealers and offices worldwide, NORTHWIND is a leading supplier of software for all types of hospitality operations including hotels, resorts, timeshares, condominiums, retreats, state parks and clubs. Maestro applications are engineered for operators who need to manage their enterprise in a real-time environment for the utmost operational control and profitability. NORTHWIND is empowering over 8000 users worldwide by delivering the industry's most scaleable, flexible and advanced property management solution suite with more than 20 robust Maestro modules.
About Jekyll Island Club Hotel
Located in Jekyll Island, Georgia the property includes 157 rooms and suites in five historic settings. The Jekyll Island Club Hotel offers 12 elegantly designed conference and meeting rooms ideal for group gatherings of 10 to 160. The property is a member of Historic Hotels of America. At the turn of the century, tycoons, politicians, and socialites flocked to Jekyll Island to revel in their own luxury and America's burgeoning wealth. The Jekyll Island Club was described in the February 1904 issue of Munsey's Magazine as "the richest, the most exclusive, the most inaccessible club in the world." Its members included such luminaries as J.P. Morgan, William Rockefeller, Vincent Astor, Joseph Pulitzer, William K. Vanderbilt and other recognizable names, on the roster were Macy, Goodyear, and Gould.
Contact:
NORTHWIND - Maestro PMS, North America
Audrey MacRae - Director, Sales & Marketing
Phone: 905.940.1923
Toll Free: 1-888-667-8488
Email: info @ maestropms.com
http://www.maestropms.com/HOL?campaign=PRWebJekyllIslandJuly152008
The Jekyll Island Club Hotel
Kevin Runner, General Manager
Phone: (912) 635-2600
Email: krunner @ jekyllclub.com
http://www.jekyllclub.com
Media Contact
Julie Squires
Softscribe Inc.
Phone: 404-256-5512
Email: Julie @ softscribeinc.com
http://www.softscribeinc.com
# # #