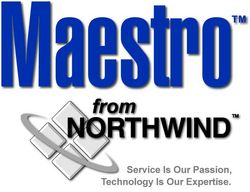 The local people make everyone feel comfortable, it is a Western ethic, a lifestyle we give guests on their vacations
Markham, ON (Vocus) February 24, 2009
In 2008 a New Yorker fell in love with the Southwest's best kept secret, Sorrel River Ranch Resort and Spa. When the chance to purchase the property presented itself, and Elizabeth Rad saw a perfect opportunity to expand her real estate portfolio, but most of all she hoped to develop a destination resort that allows people to have memories and experiences they never forget. Elizabeth loved the resort the moment she arrived, especially its location and the surrounding area of dramatic vertical stone geology and open skies. Stephanie Rad, asset manager for the Sorrel River Ranch Resort and Spa, said, "There is nothing more rewarding than providing people with dream vacations and having fun doing it."
Easy Online Booking Maximizes Revenue Around the Clock
"One thing that made it easier to take ownership was the Resort's Maestro Property Management System from NORTHWIND-Maestro PMS, provider of Maestro™ Enterprise Property Management hotel software and reservation software solutions for the hospitality industry, that was already doing a great job of automating the operation with reservations, Front Office and a robust CRM module that enabled us to access the records of past guests to begin more effective marketing and provide personalized service."
"The local people make everyone feel comfortable, it is a Western ethic, a lifestyle we give guests on their vacations," Ms. Rad said. "The Maestro support and training team fit right in - they worked very hard teaching our team to ensure we were getting the most from our system and maximizing our online business from their ResEze Web booking engine." The Resort's guests mix includes travelers from Europe, the Asia Pacific market and nearby states. "What I value about ResEze is its ability to drive revenue from international business around the clock," explained Rad. "Even non-English travelers can understand Maestro's ResEze online booking screens and reserve their vacations with us."
Guests Can Self-Serve Anywhere, Anytime
Sorrel River Ranch just completed a total modernization of its hardware platform to implement a leading edge wireless communications network. The project was handled by New York-based Diatian, Inc., a tech provider the owners had used before. "Maestro's robust technology flexible enough so our staff, who carry hand-held wireless devices, can serve guests anywhere on the property," said Rad. "With handheld units our concierge staff, which we call our Guest Experience Team, can access guest records, preferences and schedules in Maestro to provide much more personal service than if they had to use cell phones." Rad said her staff keeps each guest's activity schedule in the Maestro CRM system and prints out an itinerary of the next day's events for each person and place it on their pillow in the evening.
Diamond Plus 24/7 Support & Training Essential to Productivity
Since Sorrel River Resort is in a remote location, skilled support and training are essential. "We rely on Maestro's online training teams and phone support to keep our staff well versed in the system's features so they are as productive and efficient as possible," Rad said. "Maestro offers online webinar training for all its modules and we can also call a professional system training specialist 24 hours a day if needed. Their support has made a very positive difference to our operation."
Sorrel River Resort's guest service goal is short and elegant: "We provide seamless ability for our guests to experience anything they could possibly want and aid them in experiencing the ones they could never even have dreamed." Ms. Rad is happy to be operating such a unique property. "I frequently get letters from our guests thanking us for the best vacation of their lives. This is why we are in business here in Utah."
About the Sorrel River Ranch Resort and Spa
As Utah's only Small Luxury Hotel® and the sole AAA Four-Diamond rated resort in Moab, Sorrel River Ranch provides leisure and adventure travelers with an exquisite base from which to explore the Southwest's natural landscapes. Activities such as river rafting, mountain biking, and hiking in Utah's National Parks ensure adventures for every interest. Travelers agree that Moab's finest hotel, Sorrel River Ranch Resort & Spa, brings luxury accommodations to a world-class adventure destination!
Maestro Property Management Solution
Enhance guest service, improve efficiency and maximize online and offline revenue with Maestro PMS, the industry's most robust and flexible solution empowering leading full-service hotels, luxury resorts, multi-property groups, conference centers, condominiums and timeshare properties. Solutions include Front Office (PMS), Accounts Receivable, Analytics and Business Intelligence, Sales and Catering, Multi-Property Management, Condo & Timeshare Owner Management with Web Functionality, Spa and Activities, Web Booking Engine, Real-Time Yield Management, Dynamic Packaging Golf CRM, Guest Experience Measurement, CRO, GDS Two-Way XML Connectivity or Integration, Membership, Work Orders, Fine Dining and Retail POS, Online Table Reservations with Web Booking, Concierge and Guest Experience Measurement. The Maestro PMS is database independent (ODBC Compliant) and may be deployed via Windows, UNIX, Linux, Terminal Services, hosted and Web platforms.
About NORTHWIND - Maestro PMS
NORTHWIND is recognized in the hospitality industry for its "standard setting" Diamond Plus Service and robust integrated Maestro technology. With over 30 years of experience dedicated to developing technology solutions for the hospitality industry, NORTHWIND is a partner who understands that you need a scalable and flexible PMS that works the way you do. Maestro applications are engineered for operators who need to manage their enterprise in a real-time environment for the utmost operational efficiency, productivity, control and profitability.
Contact:
NORTHWIND - Maestro PMS, North America
Ivana Johnston - Sales & Marketing
8300 Woodbine Avenue, 5th floor
Markham, ON L3R 9Y7
Phone: 905.940.1923
Toll Free: 1-888-667-8488
Email: info(at0maestropms.com
http://www.maestropms.com/HOL?Campaign=PRWebSorrelRiverFeb242009
Sorrel River Ranch Resort and Spa
Stephanie Rad - Asset Manager
HC 64 Box 4002
Moab, Utah 84532
Phone: Toll Free: 877-359-2715
Email: stay(at)sorrelriver.com
Media Contact:
Julie Keyser-Squires, APR
Softscribe Inc.
180 River Springs Drive NW
Atlanta, GA 30328
Phone: (404)256-5512
Email: Julie(at)softscribeinc(dot)com
http://www.softscribeinc.com
http://www.marketingsnacks.com
###