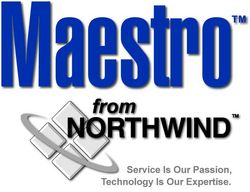 We will go live with Maestro PMS when we open in August with 85 guest rooms and 10,000 feet of meeting space
Markham, ON (Vocus) March 31, 2009
NORTHWIND-Maestro PMS, provider of Maestro™ enterprise Property Management hotel software and reservation software solutions for the hospitality industry is continuing its growth with the implementation of its systems at a large number of full-service destinations, spa resorts, and multi-property hotel groups.
New Maestro users include the Banff Lodging Company with eight resort properties; the luxury Millcroft Inn and Spa; the AAA Four-Diamond Stephanie Inn; Hay Creek Hospitality with two properties; the elegant Allison Inn and Spa in Oregon's Willamette Valley wine country; the Cooper Guest Lodge; the Wonder Valley Ranch Resort and Conference Center, and other independent resorts and boutique properties.
Technology to Enable Operators Thrive in Challenging Times
"We selected Maestro PMS because it was the best system to accommodate our growth and enable our resort to operate more efficiently," said Neal Roach, general manager of the Wonder Valley Ranch Resort and Conference Center. "From our very first phone call I have had complete satisfaction when dealing with anyone from NORTHWIND." Maestro PMS is the industry's most advanced and stable guest-centric property management solution with over 20 fully integrated modules on a single-image database.
Multi-Property Resorts Install Maestro
Banff Lodging Company and Hay Creek Hospitality both installed Maestro Multi-Property Management Suite to automate their hotel groups on Maestro's single-image database that enables hotel groups to cross-sell between properties and centrally manage their operations with accurate real-time availability. Maestro Multi-Property is widely used by multi-property operators and corporate reservations companies that require the most productive working environment with scalable corporate-centric financials and central management controls to oversee a property or chain.
"The AAA Four-Diamond Millcroft Inn and Spa installed the Maestro Multi-Property Suite to automate its luxury hotel and spa operation," said Lisa Jane Gibson, director of revenue management for Vintage Hotels, a five-property resort chain based in Niagara-on-The-Lake, Ontario. "Maestro enables our full-service resorts and spas to provide personalized service for guests while we maximize chain revenue regardless of which Vintage property they select." All Maestro's robust Property Management modules for PMS, Spa, Sales & Catering, Yield management and other systems track guest preferences on a single database for accurate charge tracking and marketing.
Preferred Boutique Hotel Installs Maestro
The Allison Inn & Spa in Oregon's Willamette Valley wine country will utilize Maestro Front Office and Sales & Catering systems. "We will go live with Maestro PMS when we open in August with 85 guest rooms and 10,000 feet of meeting space," said Pierre Zreik, general manager of The Allison Inn & Spa, a Preferred Boutique Hotel. The elegant resort offers a working pinot noir vineyard. "I selected Maestro with confidence because I used it at my previous luxury property, the Cavallo Point Lodge near San Francisco," said Zreik. The AAA Four-Diamond Stephanie Inn, a luxury ocean front resort on the Oregon coast also installed Maestro PMS to streamline its operations.
"The Cooper Guest Lodge recently installed Maestro PMS and Yield Management and we have already had a two dollar ADR increase from using the system," said David Little, vice president of Cooper Guest Lodge in Dallas, Texas. "The higher ADR is directly from our ability to manage rates more effectively. I put my management strategy parameters into Maestro and the system opens and closes rates to maximize our revenue." Cooper Guest Lodge is a full-service boutique hotel. "Most of Cooper's guests are executives here for management retreats and team-building events. They notice that we remember which amenities they value; Maestro has improved our operation and guest service tremendously," said Little.
For a live demo of the Maestro 'Web Connection' Suite featuring the ResWave Booking Engine, please contact the NORTHWIND-Maestro team at 1.888.667.8488 or email info@maestropms.com
Maestro Property Management Solution
Enhance guest service, improve efficiency and maximize online and offline revenue with Maestro PMS, the industry's most robust and flexible solution empowering leading full-service hotels, luxury resorts, multi-property groups, conference centers, condominiums and timeshare properties. Solutions include Front Office (PMS), Accounts Receivable, Analytics and Business Intelligence, Sales and Catering, Multi-Property Management, Condo & Timeshare Owner Management with Web Functionality, Spa and Activities, Web Booking Engine, Real-Time Yield Management, Dynamic Packaging Golf CRM, Guest Experience Measurement, CRO, GDS Two-Way XML Connectivity or Integration, Membership, Work Orders, Fine Dining and Retail POS, Online Table Reservations with Web Booking, Concierge and Guest Experience Measurement. The Maestro PMS is database independent (ODBC Compliant) and may be deployed via Windows, UNIX, Linux, Terminal Services, hosted and Web platforms.
About NORTHWIND - Maestro PMS
NORTHWIND is recognized in the hospitality industry for its "standard setting" Diamond Plus Service and robust integrated Maestro technology. With over 30 years of experience dedicated to developing technology solutions for the hospitality industry, NORTHWIND is a partner who understands that you need a scalable and flexible PMS that works the way you do. Maestro applications are engineered for operators who need to manage their enterprise in a real-time environment for the utmost operational efficiency, productivity, control and profitability.
Contact:
NORTHWIND - Maestro PMS, North America
Ivana Johnston - Sales & Marketing
8300 Woodbine Avenue, 5th floor
Markham, ON L3R9Y7
Canada
Phone: 905.940.1923
Toll Free: 1-888-667-8488
Email: info(at)maestropms(dot)com
http://www.maestropms.com/HOL?Campaign=PRWebWhoInstalledMar312009
NORTHWIND - Maestro PMS Ltd - EMEA, UK
David Warren - Director of Services & Sales
Phone: +44 (0)7877 005080
Email: david.warren(at)maestropms(dot)com
http://www.maestropms.com/HOL
Media Contact:
Julie Keyser-Squires, APR
Softscribe Inc.
180 River Springs Drive NW
Atlanta, GA 30328
Phone: (404)256-5512
Email: Julie(at)softscribeinc(dot)com
http://www.softscribeinc.com
http://www.marketingsnacks.com
###