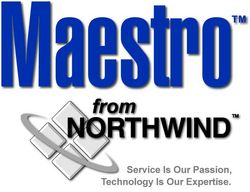 Hotel operators must learn to rely on solid revenue management technology to monitor all sales channels, particularly Internet booking channels.
Markham, ON (Vocus) April 14, 2009
2009 is forecasted to be a challenging time for hospitality in many markets, but analysts say there will also be opportunities for operators who use the most sophisticated revenue management tools to thrive.
Executive teams are carefully monitoring balance sheets, forecasts and profit and loss statements this year, while hotel owners are asking if there is a more effective process they could implement to increase revenue. NORTHWIND-Maestro PMS, provider of Maestro™ Enterprise Property Management hotel software and reservation software solutions, has the answer. Maestro delivers a real-time, proactive Yield Management solution for independent hotel operators and property groups that maximizes revenue generation by automating and executing rate optimization strategies.
"We work with many of our clients on ways for them to be more efficient, increase staff productivity and create programs that improve guest loyalty," said Warren Dehan, president of NORTHWIND-Maestro PMS. "But no matter how tightly you manage your operation, revenue is the engine that drives property performance. And to maximize revenue it is essential to utilize an effective revenue management system. Manual rate setting is no longer an option."
Industry analysts agree that current market dynamics indicate that Internet channels will be much more important to property revenue as the meeting and corporate segment cools in 2009. "With payrolls being trimmed, hotel staffs do not have time to manage Online Travel Agency (OTA) allotments and prices throughout the day," said Dehan. "Hotel operators must learn to rely on solid revenue management technology to monitor all sales channels, particularly Internet booking channels."
Maestro Clients Increase ADR and RevPAR
"Maestro Enterprise Yield Management has definitely increased our revenue," said Rich Newman, General Manager of the luxurious Gainey Suites Hotel in Scottsdale, Arizona. "Both our ADR and RevPAR have increased since we installed NORTHWIND's system. The Maestro hotel management solution has more than paid for itself since we implemented it. In today's challenging and competitive market environment Maestro's Yield Management system and 2-way interface enables us to pro-actively respond to changes and maximize our revenue opportunities."
Money on The Table
"If operators do not use superior Yield Management tools to optimize rates, they are leaving money on the table," explained Mark Dean, rooms manager for the Cal-Neva Resort Spa & Casino. "We know our double rooms are in demand during high season at Lake Tahoe, so we program our Maestro system to increase their rates at specific demand thresholds. The system then displays those optimized rates to all our reservation agents, call centers and online booking channels simultaneously so pricing is optimized consistently."
Maestro Rate Optimization and Yield Management - Maestro Yield Management bases its rates on real-time availability and optimizes pricing across all reservation channels, including GDS and third-party Internet travel sites, for one hotel or 100 properties, from a single screen. Maestro provides operators with a wide variety of rate control options to easily create and execute any strategy and automatically monitor and respond to changes in demand to drive the highest rate without requiring staff to constantly monitor room counts. Operators can build rates and availability controls based on user defined occupancy thresholds at both the property and room-type level. Maestro manages rates so they respond to fluctuations in market segments, guest types, lead time, booking period, length of stay and other factors to ensure the highest revenue possible. Maestro Yield Management also lets operators create special corporate and group rates and set up contract rates that can be protected from other controls. Managers can build specials in real time, any time with secured access directly from their availability screen to adapt to demand changes.
Higher Revenues Across All Channels Including Web & OTA
"The Maestro Yield Management system provides multi-property hotel companies and individual operators with an all-inclusive integrated solution that optimizes rates and availability 24/7," said Warren Dehan. "We introduced Maestro Yield Management over ten years ago. Today, with OTA's becoming one of the fastest growing sources of reservations, we have enhanced our solution to provide higher revenues from optimized rates delivered uniformly across all channels, including Internet reservation OTAs." With over 30 years of developing software for the hospitality industry, NORTHWIND's Maestro Property Management Solution continues to deliver powerful business tools backed by Diamond Plus Service for operators to thrive - not just survive.
Maestro Property Management Solution
Enhance guest service, improve efficiency and maximize online and offline revenue with Maestro PMS, the industry's most robust and flexible solution empowering leading full-service hotels, luxury resorts, multi-property groups, conference centers, condominiums and timeshare properties. Solutions include Front Office (PMS), Accounts Receivable, Analytics and Business Intelligence, Sales and Catering, Multi-Property Management, Condo & Timeshare Owner Management with Web Functionality, Spa and Activities, Web Booking Engine, Real-Time Yield Management, Dynamic Packaging Golf CRM, Guest Experience Measurement, CRO, GDS Two-Way XML Connectivity or Integration, Membership, Work Orders, Fine Dining and Retail POS, Online Table Reservations with Web Booking, Concierge and Guest Experience Measurement. The Maestro PMS is database independent (ODBC Compliant) and may be deployed via Windows, UNIX, Linux, Terminal Services, hosted and Web platforms.
About NORTHWIND - Maestro PMS
NORTHWIND is recognized in the hospitality industry for its "standard setting" Diamond Plus Service and robust integrated Maestro technology. With over 30 years of experience dedicated to developing technology solutions for the hospitality industry, NORTHWIND is a partner who understands that you need a scalable and flexible PMS that works the way you do. Maestro applications are engineered for operators who need to manage their enterprise in a real-time environment for the utmost operational efficiency, productivity, control and profitability.
Contact:
NORTHWIND - Maestro PMS, North America
Ivana Johnston - Sales & Marketing
8300 Woodbine Avenue, 5th floor
Markham, ON L3R 9Y7
Phone: 905.940.1923
Toll Free: 1-888-667-8488
Email: info(at)maestropms(dot)com
http://www.maestropms.com/HOL?Campaign=PRWebThriveApr142009
Media Contact:
Julie Keyser-Squires, APR
Softscribe Inc.
180 River Springs Drive NW
Atlanta, GA 30328
Phone: (404)256-5512
Email: Julie(at)softscribeinc(dot)com
http://www.softscribeinc.com
http://www.marketingsnacks.com
###