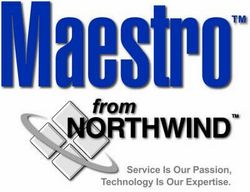 Taboo is a unique high-profile luxury resort
Markham, ON (PRWEB) September 9, 2009
Taboo Resort, Golf and Spa has become a coveted destination for hard working professionals and business people who want to hit the 'reset' button with a luxury resort stay. Ninety minutes north of Toronto, Taboo is an ultra chic property with a 5-Star restaurant, full-service Spa, and championship golf course. The resort also has the cachet of a high-tech executive conference center with 17 meeting rooms and banquet facilities. Most recently Taboo made it easier for guests to book rooms, spa appointments and other services from the resort's website with surprising results.
"Taboo is a unique high-profile luxury resort," said Robert Pauselli, director of information systems at Taboo. "To leverage our online brand recognition and enlarge our sales options, we are in the process of implementing a fully integrated booking engine on our website that enables us to sell dynamic packages that guests can personalize with added amenities. We use the Maestro™ Property Management Suite from NORTHWIND and their ResWave hotel software booking system that enables guests to reserve spa appointments, dinner reservations and other revenue-generating activities while they book their room online. Travelers want to book from their PC handheld devices and we have seen a huge increase in online revenue with ResWave's ability to let guests book their own amenities." Taboo is forecasting a substantial increase in revenue with the addition of website guest self up-sell.
ResWave online booking creates a more efficient operation
Taboo's online bookings have more than doubled since 2007 and having a more effective online presence supports a more efficient reservation operation. "Maestro's integrated reservation software and hotel management system make our operation more efficient," Pauselli said. Taboo uses Maestro Front Office, Sales & Catering, Spa and Work Order Scheduling and will soon go live with Retail POS and Online Table Reservations.
Maestro online group reservations and RFP responses
The property is also leveraging its integrated Maestro Yield Management system to optimize rates across all Taboo's reservation channels including its website. "We have used our Yield Management system to optimize rates for individual reservations, but now we are optimizing our group business by adding promotion codes that make the group booking experience smoother," said Pauselli. "Adding online group reservations is a huge plus for us because group managers can control their own group lists once their group is booked. Also, with ResWave online RFP integration capability, sales inquiries are handled more efficiently."
Taboo Resort's trademark and what generates repeat business, is high-touch service and personalized attention to guest needs. The resort moved its guest comment-card feedback online in a way that is proving very successful. "We automated how we solicit and track guest comments with Maestro's GEM Guest Experience Management system," said Pauselli. "When guests leave Taboo, our Maestro system automatically sends a 'thank-you' email with a link to our GEM survey. We receive guests' survey responses faster and we respond more quickly with GEM." Guests can make anonymous responses if they want privacy, but if they choose to include their name, the resort's Maestro property management system adds the comment form to their history so Taboo's staff can be proactive during the guest's next visit.
"We expect to do a good deal more online in the future," Pauselli said. "We have about 50 devices on our Maestro system now and are evaluating a virtual machine platform. Maestro is flexible enough to do this with us and it will conserve a considerable amount of energy. For guests, the trend to toward online technology is important because it gives them the ability to control their stay. For Taboo this online trend enables us to operate more efficiently and generate added revenue."
Maestro Property Management Solution
Enhance guest service, improve efficiency and maximize online and offline revenue with Maestro PMS, the industry's most robust and flexible solution empowering leading full-service hotels, luxury resorts, multi-property groups, conference centers, condominiums and timeshare properties. Solutions include Front Office (PMS), Accounts Receivable, Analytics and Business Intelligence, Sales and Catering, Multi-Property Management, Condo & Timeshare Owner Management with Web Functionality, Spa and Activities, Web Booking Engine, Real-Time Yield Management, Dynamic Packaging Golf CRM, Guest Experience Measurement, CRO, GDS Two-Way XML Connectivity or Integration, Membership, Work Orders, Fine Dining and Retail POS, Online Table Reservations with Web Booking, Concierge and Guest Experience Measurement. The Maestro PMS is database independent (ODBC Compliant) and may be deployed via Windows, UNIX, Linux, Terminal Services, hosted and Web platforms.
About NORTHWIND - Maestro PMS
NORTHWIND is recognized in the hospitality industry for its "standard setting" Diamond Plus Service and robust integrated Maestro technology. With over 30 years of experience dedicated to developing technology solutions for the hospitality industry, NORTHWIND is a partner who understands that you need a scalable and flexible PMS that works the way you do. Maestro applications are engineered for operators who need to manage their enterprise in a real-time environment for the utmost operational efficiency, productivity, control and profitability.
About Taboo Resort, Spa Golf
Taboo Resort Golf & Spa is located on beautiful Lake Muskoka just 90 minutes north of Toronto in Gravenhurst, Ontario. A year-round retreat for leisure and business, Taboo offers exceptional cuisine, a culinary theatre, luxurious accommodations, Indulgence Spa, state of the art conference facilities and an endless variety of leisure activities on over 1,000 acres, including 18 holes of championship golf.
Contact:
NORTHWIND - Maestro PMS, North America
Ivana Johnston - Sales & Marketing
8300 Woodbine Avenue, 5th floor
Markham, ON L3R 9Y7
Canada
Phone: 905.940.1923
Toll Free: 1-888-667-8488
Email: info(at)maestropms(dot)com
http://www.maestropms.com/HOL?Campaign=PRWebTabooSep092009
Taboo Resort, Spa Golf
Shannon Smith - Director of Marketing
1209 Muskoka Beach Road
Gravenhurst, ON P1P 1R1
Phone: 705-646-5822
http://www.tabooresort.com
Media Contact:
Julie Keyser-Squires, APR
Softscribe Inc.
180 River Springs Drive NW
Atlanta, GA 30328
Phone: (404)256-5512
Email: Julie(at)softscribeinc(dot)com
http://www.softscribeinc.com
http://www.marketingsnacks.com
###