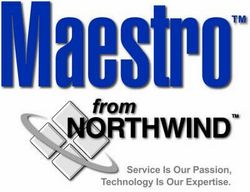 The NORTHWIND installation team did a very professional job of training us in how to use the system to capture guest information and streamline our operation. They understand the importance of guest service. We expect a very busy and successful opening in April.
Markaham, ON (PRWEB) December 10, 2009
Sparkling Hill Resort and Wellness Hotel, in the majestic Okanagan Valley in Vernon, British Columbia, Canada announced it is accepting online reservations for its much anticipated grand opening in April 2010. The extraordinary Sparkling Hill Resort is a four-season, 152-room destination with a dramatic mountain setting and access to the world championship Predator Ridge Golf Course as well as to both the Silver Star and Big White ski resorts.
"We have booked 13 weddings and numerous group meetings for guests during and after our April grand opening," said Janey Reilly, director of business development for Sparkling Hill Resort and Wellness Hotel. "Reservations for wellness getaways are coming in daily for our world-class wellness destination - many directly from our website's Maestro ResWave online booking engine." Sparkling Hill Resort and Wellness Hotel is a luxury new-build property with a 40,000 square foot Whole Body Wellness Spa with North America's only minus -110 degree Celsius Cryotherapy Cold Sauna.
Technology Empowers World Class architecture amenities, activities and service
The dazzling resort features the highest quality amenities and is designed with the principles of 'crystal architecture' that include extensive use of beautiful Swarovski crystals throughout the resort. All rooms feature a crystal fireplace, sweeping views and deluxe comfort bedding. The owners of Sparkling Hill Resort turned to NORTHWIND-Maestro PMS, a Canadian-based technology company to automate the stunning and unique resort.
"We evaluated many systems from other Canadian and International solution providers to select the finest technology to support our resort's high-touch guest-centric service standards," said Reilly. "The Maestro™ Enterprise Property Management hotel software and online booking engine is widely installed internationally and was the most comprehensive application we saw. We are Canadian, and it is a positive experience to partner with a Canadian solution provider."
Reilly said today's travelers want to book their travel, rooms, spa treatments and activities online. "It is essential to maintain an innovative online presence that enables guests to reserve all elements of their Sparkling Hill Resort experience from our website. NORTHWIND's Web Connection technology enables guests to book spa appointments and other activities with their room to personalize their experience." The resort is a four-season destination that offers access to the famous Predator Ridge Golf Course, voted to Score Magazine's Canadian Top 25 courses. Sparkling Hill Resort also offers fishing, hiking, water sports and other adventures to guests.
"The Maestro software is perfect for our guest-centric European-style full body spa resort," said Reilly. "The NORTHWIND installation team did a very professional job of training us in how to use the system to capture guest information and streamline our operation. They understand the importance of guest service. We expect a very busy and successful opening in April."
Video of the spectacular Sparkling Hill Resort and Wellness Hotel
For a live demo of the Maestro Property Management Suite, please contact the NORTHWIND-Maestro team at 1.888.667.8488 or email info@maestropms.com
Follow NORTHWIND-Maestro on twitter
About Sparkling Hill Resort and Wellness Hotel
Sparkling Hill Resort and Wellness Hotel is a European inspired 152 room hotel specializing in Whole Body Wellness. The resort is located in Vernon in the Okanagan Valley of British Columbia. The valley is recognized for its majestic mountains, refreshing waters, lush vineyards, world-class golf and skiing and one of the warmest climates in Canada. Sparkling Hill Resort is the neighbor of Predator Ridge Golf Resort permitting guests to indulge in wellness, relaxation and championship golf during their stay. Sparkling Hill Resort will offer a full range of over 100 treatments; each specifically designed to refresh and rejuvenate the body. Some examples of traditional treatments that will be offered are hot stone massage, moor mud wraps, reflexology, aromatherapy and a complete aesthetics program. For more information visit our website at sparklinghill.com
Maestro Property Management Solution
Enhance guest service, improve efficiency and maximize online and offline revenue with Maestro PMS, the industry's most robust and flexible solution empowering leading full-service hotels, luxury resorts, multi-property groups, conference centers, condominiums and timeshare properties. Solutions include Front Office (PMS), Accounts Receivable, Analytics and Business Intelligence, Sales and Catering, Multi-Property Management, Condo & Timeshare Owner Management with Web Functionality, Spa and Activities, Web Booking Engine, Real-Time Yield Management, Dynamic Packaging Golf CRM, Guest Experience Measurement, CRO, GDS Two-Way XML Connectivity or Integration, Membership, Work Orders, Fine Dining and Retail POS, Online Table Reservations with Web Booking, Concierge and Guest Experience Measurement. The Maestro PMS is database independent (ODBC Compliant) and may be deployed via Windows, UNIX, Linux, Terminal Services, hosted and Web platforms.
About NORTHWIND - Maestro PMS
NORTHWIND is recognized in the hospitality industry for its "standard setting" Diamond Plus Service and robust integrated Maestro technology. With over 30 years of experience dedicated to developing technology solutions for the hospitality industry, NORTHWIND is a partner who understands that you need a scalable and flexible PMS that works the way you do. Maestro applications are engineered for operators who need to manage their enterprise in a real-time environment for the utmost operational efficiency, productivity, control and profitability.
Contact:
Sparkling Hill Resort and Wellness Hotel
Janey Reilly - Director of Business Development
Toll Free: 1-877-275-1556
Email: info(at)sparklinghill(dot)com
http://www.sparklinghill(dot)com
NORTHWIND - Maestro PMS
Ivana Johnston - Sales & Marketing
8300 Woodbine Avenue, 5th floor
Markham, ON L3R 9Y7
Canada
Phone: 905-940-1923
Toll Free: 1-888-667-8488
Email: info(at)maestropms(dot)com
http://www.maestropms.com/HOL?Campaign=PRWebSparklingDec102009
Media Contact:
Julie Keyser-Squires, APR
Softscribe Inc.
180 River Springs Drive NW
Atlanta, GA 30328
Phone: (404)256-5512
Email: Julie(at)softscribeinc(dot)com
http://www.softscribeinc.com
http://www.marketingsnacks.com
###