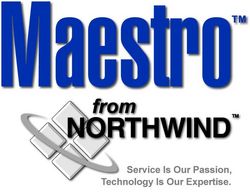 Every member of our staff is passionate about our property. We rely on Maestro's PMS, Sales and Catering and POS systems that are fully-integrated on one database for instant guest record access so we can deliver personalized high-touch service.
Markham, ON (PRWEB) February 10, 2010
Top hotel rating services, Conde Nast, American Automobile Association (AAA), Travel+Leisure, TripAdvisor, and Forbes base their reputation on the hotels they name to their awards lists. It is not easy for any property, particularly an independently owned and operated one, to earn Four and Five Diamonds from AAA, a place on the Gold List, or a 'World's Best Hotels' designation. The ones that do are exceptionally run and consistently deliver the industry's best service. How do they do it? Here are a few of their winning strategies.
Personalized service earns repeat business and profitability
Sharon Major, general manager of the AAA Four Diamond Stephanie Inn operated by Martin Hospitality, named to Travel+Leisure's World's Best Hotels in 2010, knows how to run an award-winning property. "The foundation of our success is our positive, professional staff that understands the essence of our mission statement, 'Creating great memories,'" Major explains. "Our Maestro PMS Suite of hotel software with 360-degree guest centric functionality enables us to track everything important to guests and access it to provide service based on accurate guest knowledge. Our resort software system automatically sends out personalized guest confirmations, which saves staff time so they can focus on guest requests. We are a luxury destination that provides everything guests need and Maestro helps us run the most efficient operation possible. "
Exceed Expectations & Empower Staff with Integrated Operations
Barnsley Gardens Resort, a Conde' Nast Gold List resort named one of the 'Top 500 Places to Stay in The World,' uses Maestro to streamline its entire operation. "Our success is because of our people," said Jennifer Ball, director of resort revenue and reservations. "Every member of our staff is passionate about our property. We rely on Maestro's PMS, Sales and Catering and POS systems that are fully-integrated on one database for instant guest record access so we can deliver personalized high-touch service."
The Four-Diamond Sorrel River Ranch Resort and Spa in Utah is a high-tech Western destination. "Guests come to be pampered in spectacular surroundings with all the services and amenities a Four-Diamond property offers," said General Manager Jamie McAnally. "To provide service from any point on our resort, we use Maestro Front Office, ResWave Booking Engine, Maestro Spa and Activities Management, and their Fine Dining system on one platform so all guest records, reservations and requests are available to staff."
Direct website booking is important for independent operators to market themselves and control booking costs and Maestro's ResWave online booking engine can sell last room availability and show real-time optimized rates across all channels for maximum profitability. ResWave is enhanced with email and social marketing tools that leverage data from all channels (GDS, POS, CRS, OTA, Call Center) to drive reservations direct to the hotel website booking engine and lower costs.
Leverage Analytics Data & Business Intelligence to Drive Marketing ROI
"Three of Vintage Hotels' luxury properties earned AAA Diamonds and Conde Nast Gold List honors in 2010 because we consistently exceeds guest expectations," said Lisa Jane Gibson, Vintage Hotels' director of revenue management. "We take care to record guest requests and comments and refer to them to strengthen our guest-centric commitment. All our hotels use the NORTHWIND Maestro Multi-Property Suite of resort hotel software that integrates all systems, including Spa, Sales & Catering, and PMS at all properties on one database that records and analyze guest feedback so we anticipate their needs to constantly improve our service standards."
Jan Raio, director of sales and marketing at Stein Eriksen Lodge, listed in the prestigious Forbes 2010 Travel Guide, said, "We are a 5-Star, 5-Diamond property that prides itself on personalized service. Our Maestro system provides a competitive advantage because it lets us recognize guests instantly on the phone and proactively offer the amenity or services they enjoyed previously."
Maestro by NORTHWIND is a PCI-certified hospitality system that offers much more than operators have come to expect from a standard PMS provider. Maestro goes beyond PMS -raising the bar to deliver specialized tools and in-depth expert services that enable independent operators to maximize revenue from every transaction and keep guests coming back.
For a demo of Maestro featuring the ResWave Booking Engine, contact the NORTHWIND-Maestro team at 1.888.667.8488 or email info(at)maestropms(dot)com.
Follow NORTHWIND-Maestro on twitter.
Maestro Property Management Solution
Enhance guest service, improve efficiency and maximize online and offline revenue with Maestro PMS, the industry's most robust and flexible resort software and boutique hotel software solution empowering leading full-service hotels, luxury resorts, multi-property groups, conference centers, condominiums and timeshare properties. Solutions include Front Office (PMS), Accounts Receivable, Analytics Business Intelligence, Sales and Catering, Multi-Property Management, Condo & Timeshare Owner Management with Web Functionality, Spa and Activities, Web Booking Engine, Real-Time Yield Management, Dynamic Packaging Golf, CRM, Guest Experience Measurement, CRO, GDS Two-Way XML Connectivity or Integration, Membership, Work Orders, Fine Dining and Retail POS, Online Table Reservations with Web Booking, Concierge and Guest Experience Measurement. The Maestro PMS is database independent (ODBC Compliant) and may be deployed via Windows, UNIX, Linux, Terminal Services, hosted and Web platforms.
About NORTHWIND - Maestro PMS
NORTHWIND is recognized in the hospitality industry for its "standard setting" Diamond Plus Service and robust integrated Maestro resort hotel software technology. With over 30 years experience dedicated to developing technology solutions for the hospitality industry, NORTHWIND is a partner who understands you need a scalable, flexible PMS that works the way you do. Maestro applications are engineered for operators who need to manage their enterprise in a real-time environment for the utmost operational efficiency, productivity, control and profitability.
Contact:
NORTHWIND - Maestro PMS
Ivana Johnston - Sales & Marketing
8300 Woodbine Avenue, 5th floor
Markham, ON L3R 9Y7
Canada
Phone: 905-940-1923
Toll Free: 1-888-667-8488
Email: info(at)maestropms(dot)com
http://www.maestropms.com/?Campaign=PRWebMaestroAwardsfeb102010
Media Contact:
Julie Keyser-Squires, APR
Softscribe Inc.
180 River Springs Drive NW
Atlanta, GA 30328
Twitter: @Juliesquires
Phone: (404)256-5512
Email: Julie(at)softscribeinc(dot)com
softscribeinc(dot)com
marketingsnacks(dot)com
###