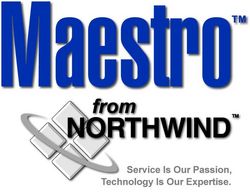 Social media generates hundreds of room nights
Markham, ON (PRWEB) March 17, 2010
For independent hotels and resorts, the era of social media, internet marketing, and fully-integrated direct website online booking software are providing new revenue generating strategies that reach travelers with a message of unique guest experiences and personal service. Independent properties are more effective with social media strategies than large chains burdened with corporate guidelines. Creative independent operators are responding quickly to the evolving needs of guests who are traveling less frequently. The result is guest loyalty, valuable word of mouth referrals, and higher revenues. Maestro PMS by NORTHWIND offers a complete suite of online revenue-generating tools including ResWave integrated booking engine with real-time guest-driven booking of rooms, spa, and other activities complemented by expert internet marketing services for social media and email marketing.
"Social media generates hundreds of room nights"
The Gainey Suites Hotel in Scottsdale has a strong Twitter following along with videos on YouTube and attractive property shots on its Flickr photo sharing site. The high-end destination uses Facebook to feature hotel special events and promotions that leverage its current number-one TripAdvisor ranking. "Social media gives our hotel freedom to do creative things online we cannot do on our website," said Rich Newman, general manager of the Gainey Suites Hotel. "We use Maestro's ResWave booking engine on our website with links to our social media pages. Our link to YouTube videos on the ResWave page drives business because guests can see rich-media hotel presentations and book rooms immediately. Our social media strategy generates hundreds of room-nights and adds to our F&B business."
Gainey Suites links its Maestro ResWave booking page to property photos, floor plans and enhanced room descriptions. "Chains have corporate social media programs, but are constrained by policy guidelines. Independents like Gainey Suites can respond to market changes and promote their hotels with a creative style that builds an image of a unique, personalized, destination that people respond to by making reservations," Newman said.
Independents boost occupancy & referrals with more personal touch online
"Independent operators do a better job of engaging the public online than chains," said Arthur Morrissey, Marketing Manager for Morrissey Hospitality Companies, Inc. which operates the Saint Paul Hotel in Minnesota. With much success using email marketing, Morrissey recently began a social media program using the talents of front-line staff. "We wanted to create honest, authenticate communication with shoppers that engaged them at The Saint Paul Hotel brand level. Our goal is to show better ROI metrics to demonstrate performance and we have seen more than 100 percent growth in our engagement numbers each month." Morrissey tracks reservation origins and ties revenue to its online marketing to see where shoppers are going on their site before they book rooms on The Saint Paul Hotel's Maestro ResWave booking engine. "We built codes on our website and Maestro ResWave that track reservations from Twitter, Facebook and other social media sources," Morrissey said.
Social media channels drive ROI, referrals and direct website bookings for lower cost
Michael Hraba, CEO of Hraba Hospitality Consulting in San Francisco, agrees. "The problem with flag thinking on social media is their preoccupation with ROI; the fact is there are social media conversations taking place online continuously that drive business to hotels." Hraba Consulting provides social media counsel for hotel operators. "ROI is very important to independent operators. We track rooms and revenue generated by social media programs in the Maestro PMS Front Office hotel software used at the Allison Inn & Spa, and at our Cavallo Point Lodge at Golden Gate properties. When you listen to social media conversations about your property, you learn creative ways to reach paying guests that generate revenue. We recommend to clients that they use a fully-integrated booking engine like Maestro ResWave and link their websites to Twitter, Facebook and Flickr pages that engage visitors. When you engage guests with social media it develops online customer advocates that impact how your hotel is perceived, drives referrals, and can create a great deal of new business."
For a demo of the Maestro Property Management Suite featuring the ResWave Booking Engine, please contact NORTHWIND at 1.888.667.8488 or email info(at)maestropms(dot)com.
Exchange ideas and connect with NORTHWIND on:

Maestro Property Management Solution
Enhance guest service, improve efficiency and maximize online and offline revenue with Maestro PMS, the industry's most robust and flexible resort software and boutique hotel software solution empowering leading full-service hotels, luxury resorts, multi-property groups, conference centers, condominiums and timeshare properties. Solutions include Front Office (PMS), Accounts Receivable, Analytics and Business Intelligence, Sales and Catering, Multi-Property Management, Condo & Timeshare Owner Management with Web Functionality, Spa and Activities, Web Booking Engine, Real-Time Yield Management, Dynamic Packaging Golf, CRM, Guest Experience Measurement, CRO, GDS Two-Way XML Connectivity or Integration, Membership, Work Orders, Fine Dining and Retail POS, Online Table Reservations with Web Booking, Concierge and Guest Experience Measurement. The Maestro PMS is database independent (ODBC Compliant) and may be deployed via Windows, UNIX, Linux, Terminal Services, hosted and Web platforms.
About NORTHWIND - Maestro PMS
NORTHWIND is recognized in the hospitality industry for its "standard setting" Diamond Plus Service and robust integrated Maestro resort hotel software technology. With over 30 years experience dedicated to developing technology solutions for the hospitality industry, NORTHWIND is a partner who understands you need a scalable, flexible PMS that works the way you do. Maestro applications are engineered for operators who need to manage their enterprise in a real-time environment for the utmost operational efficiency, productivity, control and profitability.
Contact:
NORTHWIND - Maestro PMS
Ivana Johnston - Sales & Marketing
8300 Woodbine Avenue, 5th floor
Markham, ON L3R 9Y7
Canada
Phone: 905-940-1923
Toll Free: 1-888-667-8488
Email: info(at)maestropms(dot)com
http://www.maestropms.com/?Campaign=PRWebIndieHotelierMar172010
Media Contact:
Julie Keyser-Squires, APR
Softscribe Inc.
180 River Springs Drive NW
Atlanta, GA 30328
Twitter: @Juliesquires
Phone: (404)256-5512
Email: Julie(at)softscribeinc(dot)com
softscribeinc(dot)com
marketingsnacks(dot)com
# # #