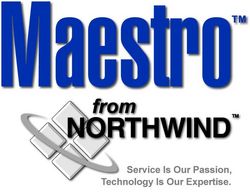 All of our employees read and sign what I call our Foundation Document that explains our mission and values
Markham, ON (PRWEB) March 30, 2010
Scott Mahr, general manager of the Barnsley Gardens Resort was named 'Outstanding General Manager' by the Georgia Hotel and Lodging Association during the annual Stars of the Lodging Industry Awards on March 2, 2010. Barnsley Gardens Resort, a Conde' Nast Gold List resort named one of the 'Top 500 Places to Stay in The World,' uses Maestro PMS Enterprise hotel software to streamline its entire operation.
Mahr, who is a PGA of America club professional, joined Barnsley Gardens Resort in 1999 as the property's golf pro. He soon was moved to the role of assistant general manager, and in 2005 Mahr's passion for the property earned his promotion to general manager. Under Mahr's direction, the resort's revenue continues to grow. In 2009, Barnsley Gardens Resort increased its leisure business by 19 percent.
Passionate staff and reliable integrated technology tools = $uccess
"Our Resort is successful thanks to our people," said Mahr. "Every member of our staff is passionate about our property. Our team uses the most advanced technology to support its 360-degree guest service. We rely on the NORTHWIND-Maestro PMS Sales and Catering, Spa Management, Golf Tee Times, and Fine Dining POS systems that are fully-integrated on one database for instant guest recognition and record access so we can deliver the personalized service our guests value." Before the property installed Maestro's suite of resort software modules on its single-image database, his operation relied on interfaces between separate third-party systems, which caused considerable difficulty. "With our entire operation on one platform, our operation is effortless. Our director of revenue uses all the NORTHWIND tools and relies on Maestro Yield Management to optimize rates and occupancy."
Independent hoteliers need an experienced partner to listen, recognize their challenges, and provide reliable software and professional services that adapt to their unique business needs. Maestro goes above and beyond PMS by delivering specialized tools and expert services that maximize revenue and keep guests returning, which is why it is the preferred solution of many of the industry's leading independent single and multi-property hotels and resorts.
Total property automation and excellent service = repeat guest & group business
Barnsley Gardens Resort is a unique luxury destination located in the rolling foothills of the Blue Ridge Mountains 60 miles north of Atlanta. The property is known for its beautiful location, championship golf course, spa, and equestrian events. Its excellent guest service is borne out by a 65-percent rate of repeat business. "We have a high percentage of corporate group business from Atlanta-based companies that use our property for executive retreats and corporate incentives," Mahr said. "With many of our guests playing golf or having therapy sessions in our spa, it is essential we have a single hotel software system strategy that enables our staff to quickly reserve any activity when guests request it. NORTHWIND's Maestro Suite of total property automation solutions enables our staff to deliver award-winning service, schedule dining reservations, tee times, and spa appointments without picking up the phone. Maestro's online Diamond Plus training service also keeps our team productive and our operation running efficiently."
NORTHWIND's main focus is helping their clients be successful. With Diamond Plus Service, staff can access free resources 24/7 to gain knowledge and skills. Employees who are confident of their abilities have a higher level of job satisfaction and provide better service, which reduces turnover and increases productivity and property profitability.
Mahr noted his staff nominated him for the 'Outstanding General Manager' award and this demonstrates the importance of training, teamwork, and commitment. "All of our employees read and sign what I call our Foundation Document that explains our mission and values," said Mahr, who clears tables and rooms guests when needed. "Barnsley Gardens Resort would be just another property without the right technology tools and our team of excellent staff and its commitment to service."
For a demo of the Maestro Property Management Suite featuring the ResWave Booking Engine, please contact the NORTHWIND-Maestro team at 1.888.667.8488 or email info(at)maestropms.com.
At HITEC Visit NORTHWIND-Maestro PMS at Booth #523
Exchange ideas and connect with NORTHWIND on:
Maestro Property Management Solution
Enhance guest service, improve efficiency and maximize online and offline revenue with Maestro PMS, the industry's most robust and flexible resort software and boutique hotel software solution empowering leading full-service hotels, luxury resorts, multi-property groups, conference centers, condominiums and timeshare properties. Solutions include Front Office (PMS), Accounts Receivable, Analytics and Business Intelligence, Sales and Catering, Multi-Property Management, Condo & Timeshare Owner Management with Web Functionality, Spa and Activities, Web Booking Engine, Real-Time Yield Management, Dynamic Packaging Golf, CRM, Guest Experience Measurement, CRO, GDS Two-Way XML Connectivity or Integration, Membership, Work Orders, Fine Dining and Retail POS, Online Table Reservations with Web Booking, Concierge and Guest Experience Measurement. The Maestro PMS is database independent (ODBC Compliant) and may be deployed via Windows, UNIX, Linux, Terminal Services, hosted and Web platforms.
About NORTHWIND - Maestro PMS
NORTHWIND is recognized in the hospitality industry for its "standard setting" Diamond Plus Service and robust integrated Maestro resort hotel software technology. With over 30 years experience dedicated to developing technology solutions for the hospitality industry, NORTHWIND is a partner who understands you need a scalable, flexible PMS that works the way you do. Maestro applications are engineered for operators who need to manage their enterprise in a real-time environment for the utmost operational efficiency, productivity, control and profitability.
Contact:
NORTHWIND - Maestro PMS
Ivana Johnston - Sales & Marketing
8300 Woodbine Avenue, 5th floor
Markham, ON L3R 9Y7
Canada
Phone: 905-940-1923
Toll Free: 1-888-667-8488
Email: info(at)maestropms(dot)com
http://www.maestropms.com/?Campaign=PRWebBarnsleyMar302010
Barnsley Gardens Resort
Jennifer Ball - Reservations Manager
Adairsville, GA
Phone: 770-773-7480
Email: jenball(at)barnsleyinn(dot)com
barnsleyresort.com
Media Contact
Julie Keyser-Squires, APR
Softscribe Inc.
180 River Springs Drive NW
Atlanta, GA 30328
Phone: (404)256-5512
Email: Julie(at)softscribeinc(dot)com
softscribeinc(dot)com
marketingsnacks(dot)com
###