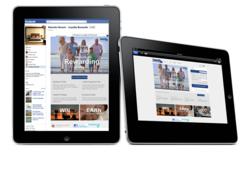 Guests can easily setup profiles that list personal preferences, birthdays, and other criteria online or via their mobile devices and monitor their loyalty point account balance for rewards.
Markham, ON (PRWEB) July 20, 2011
NORTHWIND-Maestro PMS, provider of Maestro™ Enterprise Property Management hotel software and reservation software solutions for the industry's leading independent hotels, resorts, and multi-property groups, announced the launch of its enhanced Guest Loyalty System with robust online capabilities. Built on a total integrated-solution foundation with over 20 modules on a single-image database, the innovative Guest Loyalty Module gives independent operators loyalty program benefits and functionality to compete with the high-profile programs that until now were only available to major chains. The system is mobile optimized and offers online self-serve -enabling guests to sign-up, manage profiles and generate, track, and redeem reward points for reservations, room nights, referrals, and many other activities that strengthen their relationship with the hotel and increase revenue.
Savvy hotel operators are always searching for innovative ways to distinguish their properties. "Maestro's Guest Loyalty System lets independent operators leverage their 360-degree guest view and guest relationships in ways they could not do in the past," said Warren Dehan, president of NORTHWIND-Maestro PMS. "This levels the playing field for independents to build stronger repeat and referral-guest programs the same as major chains."
Independents use the flexible Loyalty System to automate the complex process of points tracking and redemption and to create loyalty programs with perks that reflect their personalized service and unique brand. "Guests can easily setup profiles that list personal preferences, birthdays, and other criteria online or via their mobile devices and monitor their loyalty point account balance for rewards," Dehan added. The system may also be used with magnetic Loyalty ID cards which retain value points to be redeemed for services in Maestro or converted to property gift cards.
Maestro's Guest Loyalty System provides a large number of configurable options to meet nearly every property's unique program requirements, including:

Rewards points may be earned for referral bookings and corporate bookings, in addition to traveler reservations
Multi-Tiered Member Levels (i.e. Silver, Gold, Platinum)
Property-configurable reward point criteria can include rate types, dollars spent, nights spent, reservations, Guest Experience Measurement (GEM) Survey completion, and other factors,
Robust Loyalty reward tracking, data mining, and reporting capabilities.
Independents Can Finally Offer a Guest Loyalty Program as Good as Big Budget Brands
"We worked with NORTHWIND to make its Guest Loyalty System as flexible as possible to have the widest possible adoption to drive more business," said Tom Lyons, Vice President of Sales & Revenue for Lodging Hospitality Management. "The Loyalty System is effortless to use. It's a simple matter for guests to set up profiles and monitor reward points online or on their smartphones. Our independent properties will use the Maestro Guest Loyalty System to reward guests who book their own travel, and corporate bookers and referral bookings. We expect to offer rewards point redemption for AMEX gift cards, American Airlines and Delta miles, dining credits, and for guest donations to their charities." Lyons noted that Lodging Hospitality Management operates many flagged properties and that his independent hotels will now be able to offer a loyalty program as good as his flagged hotels.
Loyalty Connects with Guests Online, Mobile and Social Networks
Maestro's Guest Loyalty enables guests to manage their accounts online, to view past and future reservations and customize their communication preferences (email, SMS Text, mail, etc.) Properties can even set-up a Facebook Loyalty access page that lets guests easily sign up, manage their profile and create referrals to generate rewards points from Facebook. The Loyalty System is fully integrated with Maestro's ResWave online booking engine and Maestro PMS for seamless, real-time rates, availability and proactive yield management.
Member-Only Promotions Reduce Commissions to 3rd Party Flash Sales Sites and OTA's
The Guest Loyalty System may be tied to a property's exclusive members-only emarketing strategies instead of depending only on 3rd party flash sales sites and OTA's to increase occupancy during soft periods. The system makes it possible to reward Loyalty members with increased incentives, such as double points, for booking on specific date ranges or responding to Loyalty Member-Only 'flash sales type' promotions to reduce costs by shifting repeat guests to substantially lower-cost direct channels.
For a demo of the Maestro Property Management Suite featuring the ResWave Booking Engine, please contact NORTHWIND at 1.888.667.8488 or email info@maestropms.com.
Exchange ideas and connect with NORTHWIND on:
Twitter, Facebook, and LinkedIn
Maestro Property Management Solution
Enhance guest service, improve efficiency, and maximize online and offline revenue with Maestro PMS, the industry's most robust and flexible resort software and boutique hotel software solution empowering leading full-service hotels, luxury resorts, multi-property groups, conference centers, condominiums, and timeshare properties. Solutions include Front Office (PMS), Accounts Receivable, Analytics and Business Intelligence, Sales and Catering, Multi-Property Management, Condo & Timeshare Owner Management with Web Functionality, Spa and Activities, Web Booking Engine, Real-Time Yield Management, Dynamic Packaging Golf, CRM, Guest Experience Measurement, CRO, GDS 2-way communications, and Guest Experience Measurement. The Maestro PMS is database independent (ODBC Compliant) and may be deployed via Windows, UNIX, Linux, Terminal Services, hosted, and Web platforms.
About NORTHWIND – Maestro PMS
NORTHWIND is recognized in the hospitality industry for its standard-setting Diamond Plus Service and robust integrated Maestro resort hotel software technology. With over 30 years' experience dedicated to developing technology solutions for the hospitality industry, NORTHWIND is a partner who understands you need a scalable, flexible PMS that works the way you do. Maestro applications are engineered for operators who need to manage their enterprise in a real-time environment for the utmost operational efficiency, productivity, control and profitability.
###