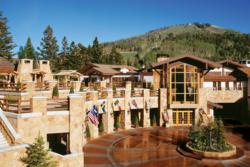 NORTHWIND has been a solid technology partner that plays a big part in our success. These accolades illustrate the staff's unyielding dedication to provide guests uncompromising service of the highest caliber.
Markham, ON (PRWEB) November 21, 2011
NORTHWIND, provider of Maestro™ Enterprise Property Management hotel software and reservation software solutions congratulates 24 of its valued clients that earned multiple awards for excellence in 2011. Respected NORTHWIND clients secured top honors from Travel & Leisure Magazine, Forbes Travel Guide, Conde Nast Traveler, TripAdvisor Choice, and AAA.
NORTHWIND's flexible Maestro™ Enterprise Property Management hotel software and reservation system provides 20 fully-integrated hotel solutions on one easy to use, reliable platform. Maestro enables award-winning independent operators, whose guests expect high-touch 360-degree service, to deliver 5-Star guest service and manage their properties for maximum profitability and efficiency. Click here to learn more about Maestro's solutions for profitability and productivity.
Maestro users earning Forbes Travel Guide 2011 awards are Stein Eriksen Lodge as a Five-Star property and The Wauwinet with a Four-Star Award. The Wauwinet is part of Nantucket Island Resorts (NIR) using Maestro Multi-Property across five resorts. A second NIR resort, the White Elephant, earned a TripAdvisor 'Travelers Choice' award.
NORTHWIND plays a big part in Stein Eriksen Lodge's success
Forbes Travel Guide 2011 honored Maestro user Stein Eriksen Lodge in Park City, Utah with its respected Five-Star Hotel and Spa Award. "It is a significant honor to continually be Utah's only Forbes Five-Star hotel. To simultaneously become Utah's first Five-Star Spa within a year of expanding and enhancing our spa, is truly exhilarating." said Russ Olsen, chief executive officer of Stein Eriksen Lodge. "NORTHWIND has been a solid technology partner that plays a big part in our success. These accolades illustrate the staff's unyielding dedication to provide guests uncompromising service of the highest caliber. Without our attentive staff this legacy would never have been realized."
'NORTHWIND's systems are essential to our high standards of service and efficiency'
"This year, Nantucket Island Resorts was honored across the travel industry for the excellence of our hotels and the marina," said Khaled Hashem, managing director of Nantucket Island Resorts. "Two of our properties are on Travel & Leisure's World's Best Hotels list for 2011, and three of our properties were ranked among the best in the country by Condé Nast Traveler. One of our properties is listed as a Forbes Travel Guide 2011 Four Star-Rated hotel and another earned the prestigious 2011 TripAdvisor Traveler' Choice Award. NORTHWIND has supported our efforts toward hospitality excellence for more than five years and their property management and ResWave web booking engine are essential to our high standards of guest service and operating efficiency."
Maestro users honored for award-winning operations in 2011
Forbes Travel Guide 2011: 5-Star – Stein Eriksen Lodge. The Wauwinet (NIR) 4-Star
Travel & Leisure, World's Best Hotels 2011: Post Ranch Inn, Makena Beach & Golf Resort, White Elephant (NIR), Nantucket Town, Stephanie Inn Hotel, Cannon Beach, Stein Eriksen Lodge, and Inn at Langley Whidbey Island.
Trip Advisor Traveler's Choice Award: Henderson's Wharf Inn, Cedarbrook Lodge, The Tides South Beach, The Wauwinet (NIR), Nita Lake Lodge, and the Allison Inn & Spa.
Conde' Nast Traveler 'Best Hotels in Canada:' Vintage Hotels Prince of Wales Hotel, Queen's Landing, and The Pillar and Post Hotel
AAA-2011 Four and Five Diamond Awards: Stein Eriksen Lodge, The Saint Paul Hotel, Hotel DeAnza, Chaminade Resort & Spa, Rocky Gap Lodge & Golf Resort, and The Inn at Dos Brisas.
NORTHWIND also congratulates one of its international clients, the Baros Maldives. For the third consecutive year the elite Baros Maldives resort has been honored by TripAdvisor Travelers' Choice Awards as one of the Best Luxury Hotels in The World. The property also ranked in the Top Ten Luxury Hotels for Romance in Asia, and first place in 2010 from World Travel Awards in two categories: The Indian Ocean's Leading Hotel and The Indian Ocean's Leading Villa. Baros Maldives credits its guests for its numerous accolades. NORTHWIND is honored to be the Baros Maldives' technology partner.
For a demo of the Maestro Property Management Suite featuring the ResWave Booking Engine, please contact NORTHWIND at 1.888.667.8488 or email info(at)maestropms.com.
Exchange ideas and connect with NORTHWIND on:
Twitter, Facebook, and LinkedIn
Maestro Property Management Solution
Enhance guest service, improve efficiency, and maximize online and offline revenue with Maestro PMS, the industry's most robust and flexible resort software and boutique hotel software solution empowering leading full-service hotels, luxury resorts, multi-property groups, conference centers, condominiums, and timeshare properties. Solutions include Front Office (PMS), Accounts Receivable, Analytics and Business Intelligence, Sales and Catering, Multi-Property Management, Condo & Timeshare Owner Management with Web Functionality, Spa and Activities, Web Booking Engine, Real-Time Yield Management, Dynamic Packaging Golf, CRM, Guest Experience Measurement, CRO, GDS Two-Way XML Connectivity or Integration, Membership, Work Orders, Fine Dining and Retail POS, Online Table Reservations with Web Booking, Concierge, and Guest Experience Measurement. The Maestro PMS is database independent (ODBC Compliant) and may be deployed via Windows, UNIX, Linux, Terminal Services, hosted, and Web platforms.
About NORTHWIND – Maestro PMS
NORTHWIND is recognized in the hospitality industry for its standard-setting Diamond Plus Service and robust integrated Maestro resort hotel software technology. With over 30 years' experience dedicated to developing technology solutions for the hospitality industry, NORTHWIND is a partner who understands you need a scalable, flexible PMS that works the way you do. Maestro applications are engineered for operators who need to manage their enterprise in a real-time environment for the utmost operational efficiency, productivity, control, and profitability.
###