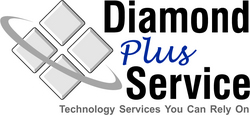 The workshops were perfect for enabling our team to learn advanced Maestro system processes that will improve our operation
Markham, Ontario (PRWEB) May 13, 2008
NORTHWIND-Maestro PMS, provider of the Maestro™ Enterprise Property Management Suite of hotel software and reservation management solutions for high touch single and multi-property operations, has concluded its successful five-day Maestro Users Conference. Attendees explored the new Maestro 'Web Connection' suite for increasing online revenue and guest self-service, attended hands-on training labs to increase operator revenue and productivity, and learned best practices to drive greater operating efficiency. The event, titled Guest Connections, was held at Vintage Hotels in Niagara-on-The-Lake, Ontario Canada and attended by operators from over 50 Maestro client properties.
"This was my first Maestro Users Conference and I was very impressed," said Robert Pauselli, director of IT at Taboo Resort, Golf & Spa. "The information I gained and the ability to network with other Maestro users was invaluable. When I select a vendor it extends beyond the product itself into how the company supports us. NORTHWIND's Diamond Plus Support is excellent; not many other companies go to the lengths that NORTHWIND does to ensure its users are successful." Maestro user Rebecca Harvey, GM at the Hotel Nexus, said, "The 30-minute Hands-on Lab session was worth the entire conference! I just cut my accounting staff's time in half with what I learned!"
"This year's Users Conference was the largest and most successful to date," said Warren Dehan, president of NORTHWIND-Maestro's US operations. "We spoke with clients beforehand to learn what would be the most valuable activities for them, and then provided those sessions and labs at the Conference. Attendees told us they learned a great deal from our classes and had an enjoyable time networking with peers from across the country during our evening events. Our goal was to have clients return to their properties energized to make a difference, share their knowledge and achieve more with their Maestro systems."
The 2008 Maestro Users Conference provided operators with many focused educational sessions and 20 hands-on workshops offering personalized training in operational areas including:

Front Desk Best Practices and Features,
Web Connection, GDS 2 way & Yield Controls
360 Degrees Guest CRM including integrated Guest Experience Measurement
Multi-Property Considerations,
Analytics & Reporting
Rates & Dynamic Packaging
Sales & Catering
Group Management, and
Spa & Activities
And much more
"The workshops were perfect for enabling our team to learn advanced Maestro system processes that will improve our operation," said Jeanni Ronk, revenue manager for Cape Resorts Group with seven hotels using Maestro. "NORTHWIND also previewed new system enhancements it is rolling out to drive more online revenue; and the evening activities were great opportunities for users to network with peers and share best practices."
Dehan noted that a number of Conference attendees requested NORTHWIND offer 'Maestro for Beginners' online system instruction classes for new hires to address high turnover issues and that NORTHWIND will now include them in its standard Diamond Plus Service package. "We truly value our clients' feedback, support and ideas which we use as the inspiration to improve the Users Conference experience each year and continuously improve our solutions and services to help clients reach their goals," Dehan said.
Jeanette Kenworthy, reservations manager at Post Ranch Inn said, "Our property sent four staff members to the conference and we all received personalized attention and learned a great deal about how to use Maestro to operate more efficiently. The interactive training workshops were particularly beneficial for our team because we installed our system less than a year ago. The NORTHWIND team works closely with its users; it is a special relationship."
To learn how to leverage the Maestro PMS to increase online revenue, read the NORTHWIND-Maestro Web Connection White Paper
To see all the Property Management System solution technologies offered by NORTHWIND, visit us at HITEC 2008 June 17-19 in Austin, TX. Please contact or visit us to request a demo and find out what our service can do for yours!
Maestro Property Management Suite
The Maestro Suite is comprised of more than 20 integrated modules on a single-image database for centralized, real-time full property automation, providing a 360-degree guest view at every point of contact. Solutions include Front Office (PMS), Accounts Receivable, Analytics and Business Intelligence Tools, Sales and Catering, Multi-Property Management, Condo Owner Management with Web Functionality, Timeshare Owner Management with Web Functionality, Spa and Activities, Club Membership, Yield Management, Golf Course, CRM, Central Reservation Office, Corporate Enterprise Management, GDS Two-Way XML Connectivity or Integration, ResEze Web Booking Engine, Work Orders, Fine Dining and Retail POS, Table Reservations with Web Booking, Concierge and Guest Experience Measurement. The Maestro PMS is database independent (ODBC Compliant) and may be deployed via Windows, UNIX, Linux, Terminal Services, hosted and Web platforms.
About NORTHWIND - Maestro PMS
NORTHWIND is recognized in the hospitality industry for its "standard setting" Diamond Plus Services and state-of-the-art Maestro technology. The company is respected for being a long term partner that understands how to help you boost productivity and strengthen management control for your hotel, resort, conference center or multi-property group by providing flexible solutions that increase productivity and maximize ROI. With a network of dealers and offices worldwide, NORTHWIND is a leading supplier of software for all types of hospitality operations including hotels, resorts, timeshares, condominiums, retreats, state parks and clubs. Maestro applications are engineered for operators who need to manage their enterprise in a real-time environment for the utmost operational control and profitability. NORTHWIND is empowering over 8000 users worldwide by delivering the industry's most scaleable, flexible and advanced property management solution suite with more than 20 robust Maestro modules.
Contact:
NORTHWIND - Maestro PMS, North America
Audrey MacRae - Director, Sales & Marketing
Phone: 905.940.1923
Toll Free: 1-888-667-8488
Email: info @ maestropms.com
http://www.maestropms.com/HOL/?campaign=PRWebPostUsersConf08May132008
Media Contact
Julie Squires
Softscribe Inc.
Phone: 404-256-5512
Email: Julie @ softscribeinc.com
http://www.softscribeinc.com
# # #