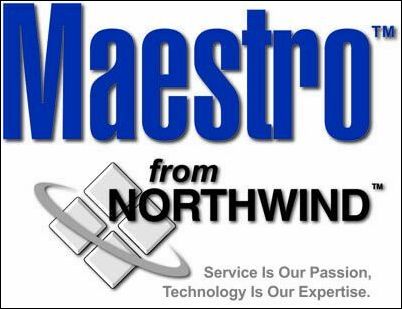 In the past, keying in contracts, rooming lists and detailed banquet and event invoices required a great deal of our sales staff's time that would be more valuable spent elsewhere
Toronto, Canada (PRWEB) March 6, 2007
How do hotel operators measure the ROI on a hotel software technology purchase? Three different property managers have their own answers.
"Maestro Enterprise Yield Management has definitely increased our revenue. Our ADR is through the roof and we have had three years of record RevPAR increases since we installed the system. The Maestro hotel management system has more than paid for itself since we installed it in 2004," said Rich Newman, General Manager of the luxurious Gainey Suites Hotel in Scottsdale, Arizona.
Front Office Manager Guinevere Hobdy of the Cal-Neva Resort Spa & Casino affirms, "We have raised our ADR significantly with the installation of Maestro PMS and the fully-integrated Yield Management system. Our rates for all reservation channels are automatically linked to our seasonal strategy and to the daily demand, allowing us to maximize pricing. We manage our strategies more efficiently for all channels from one screen."
"Our Maestro Front Office, Sales and Catering and POS software uses one central database," said Matt Oliver, Assistant General Manager of the Highlander Inn and Conference Center. "As a result, our sales team is closing additional deals because they have access to accurate availability on their desktop and can respond instantly to prospects. Our front desk staff also provides better service to group members, allowing us to secure more repeat business and our Maestro integrated Yield Management system optimizes our rates and has increased our ADR."
A well engineered Property Management Suite can and should demonstrate a concrete return on investment on both sides of the profit equation, by increasing revenue and reducing expenses. By integrating a robust Yield Management system into its global reservation system, Maestro Enterprise users are maximizing rates across seasons, room types and days of the week for all booking channels in real time.
"If operators do not use superior Yield Management tools to optimize rates, they are leaving money on the table," explained Guinevere Hobdy, at the Cal-Neva Resort Spa & Casino. "We know our double rooms are in demand during high season at Lake Tahoe, so we program our Maestro system to increase their rates at specific demand thresholds. The system then displays those optimized rates to all our reservation agents, call centers and online booking channels simultaneously so pricing is optimized consistently." The Cal-Neva Resort & Casino is planning to renovate soon and transition to condo ownership units, and it expects to implement the Maestro Condo Owner Management system because amongst other features, its online functionality enables owners to reserve their units and check their asset accounting remotely.
"Evaluating expected demand from corporate clients and groups is vital to maximizing property utilization and revenue," said Rich Newman, General Manager of Gainey Suites Hotel in Scottsdale. "Maestro'sCRM system tracks all group and corporate usage, including block pick up and booking patterns. The information gives us a greater balance of transient and corporate rooms, and targets our marketing dollars for the greatest return."
Making money is only one part of a property's technology ROI. Lowering expenses is another, and many operators are leveraging technology to create a more efficient operation. "In the past, keying in contracts, rooming lists and detailed banquet and event invoices required a great deal of our sales staff's time that would be more valuable spent elsewhere," said Matt Oliver, Assistant General Manager of The Highlander Inn and Conference Center. "Corporate clients make up the majority of our business, so automating every step of our corporate sales and meeting business pays off in time saved, and that goes to the bottom line as more time on the phone with prospects." The Highlander Inn and Conference Center uses the Maestro Enterprise PMS, Sales and Catering and Point of Sale systems, which all utilize the same database. "Our team no longer wastes time verifying availability, guest postings or if deposits were received. All the information for our guests and corporate accounts is accurate because there are no interfaces involved, and it is accessible from any Maestro screen."
Effective technology also pays its way by reducing training time and providing best practices that reduce high staff turnover -- a reality in the hotel business. "The Maestro system comes with access to free training webinars where our new hires learn the system quickly," said Matt Oliver. "The webinars are attended by other Maestro users and one of the biggest benefits we receive is the exchange of ideas. NORTHWIND's webinars provide a forum where operators discuss how they use the system to address unique management challenges. The real payback, however, is that our new employees become productive very quickly and our property runs more efficiently."
"When you operate a busy conference center that hosts as many functions as we do, it is difficult to capture all the charges and extensions as they arise," said Matt Oliver. "Before we installed Maestro, missed charges were costing us money. Now our invoices and function sheets are automated, and all charges are matched against contracts and captured efficiently. Maestro's banquet forms are comprehensive, helping us look more professional and book more repeat business. This is a solid ROI from Maestro."
Maestro Enterprise Suite
We know how important it is that you provide your guests a consistent level of service and repeat recognition, while maintaining a 360 degree guest view at every point of contact. NORTHWIND empowers its clients by delivering robust Maestro application solutions sharing a single-image database. The Maestro Property Management Suite of solutions is comprised of over 19 integrated modules including:
Front Office, A/R & Group Management; Efficient operations for hotels from 3, 500 rooms to 25 rooms;

GDS Two Way XML Connectivity. Increases revenue with online, 2-way reservation engine with integrated Yield Management;
Condo/Timeshare Owner Management Online. In addition to Condo functionality, owners may book units online and review accounts for greater control;
Table Reservations Online. Agents keep guests on property by pre-booking their dining experiences as well as enabling guests to book their own dining, spa and activity reservations online;
Sales & Catering: Increases sales team productivity with remote access and cross selling for one hotel or a chain;
ResEze Web Booking Engine: Enables you to capture more revenue and maximize Internet sales opportunities by up-selling guests during online room booking;
Yield Management: Data driven decision making with this proactive Integrated revenue manager for multiple booking channels;
Business Intelligence Tools & Analytics: Maximizes revenue opportunities through targeted guest-profile based marketing;
CRM: Consultative data mining and marketing services to optimize data use;
Work Order Maintenance:Tracks equipment use and service to optimize asset investment;
Spa & Activities Management: Capture guest preferences and stay information details for greater guest retention, marketing and revenue;
Concierge: At your fingertips, centralized and expedited guest services controls;
Retail Point of Sale - Automates property outlets, pro shops and stores to maximize on property sales;
Fine Dining Point of Sale: Flexible integrated POS for greater guest service;
Golf Management: Ensures smooth operations via tee-time and tournament scheduling;
Club Membership Management : Property-based club membership and accounting;
CRO: Centralize data and bookings at corporate while facilitating cross property booking enterprise wide;
Guest Experience Management (GEM): Automated guest response analysis for stronger marketing;
Multi-Property & ASP: Robust solution that supports all Maestro modules and provides real-time integration utilizing single or multiple database implementations.
About NORTHWIND - Maestro PMS
NORTHWIND is recognized in the hospitality industry for its standard setting, Four Diamond Support Services and state-of-the-art Maestro technology. The company is widely respected for being a partner that understands how to help you boost productivity and strengthen management control for your hotel, resort, conference center or multi-property group by providing you with flexible software solutions that increase productivity and maximize ROI. With a network of dealers and offices worldwide, NORTHWIND is a leading supplier of software for all types of hospitality operations including hotels, resorts, timeshares, condominiums, retreats, state parks and clubs. Maestro applications are engineered for operators who need to manage their enterprise in a real time environment for the utmost operational control and profitability. This comprehensive multi-platform and database-independent (ODBC Compliant), Microsoft Windows Vista/XP/2000/2003/Linux/Unix ASP/Web Enabled (Citrix/Terminal Services) suite is recognized as the solution of choice for progressive and demanding organizations.
Contact:
Audrey MacRae, Director, Sales & Marketing
NORTHWIND
60 Renfrew Drive, Suite #235
Markham, ON L3R 0E1
1.888.723.3129
Fax: (905) 940-1925
http://www.maestropms.com/?onph=HOL
Media Contact
Julie Keyser-Squires, APR
Softscribe Inc.
Phone: 404-256-5512
###