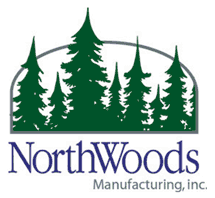 "Both with our Northwoods home store and our manufacturing business, we try to be mindful of giving back some." states owner, Bill Rutherford
Lancaster, NH (PRWEB) April 25, 2012
When Bill Rutherford, owner of NorthWoods Manufacturing and NorthWoods Home Store, saw an opportunity to give a little bit back to a cause that directly affected an employee in his family-owned company, he took it. Several months later, Rutherford is still giving back, through his NorthWoods Home Store program Candles for Charity.
"I had a gentleman working here who has had a couple go-arounds with cancer. When I found out he was sick again, I thought it'd be nice to donate a percentage of our sales from one month to the American Cancer Society in his name, " said Rutherford. "Then I got to thinking about stretching it out to every month."
Thus was born NorthWoods' monthly Candles for Charity program, through which the company donates 10 percent of each month's online sales of candles to a charity selected by customers. So far, North Woods has given to groups including Habitat for Humanity, St. Jude Children's Hospital, and the Appalachian Mountain Teen Project.
This month, the 10 percent will be given to Val's Angels, a Relay for Life team hailing from Connecticut. The Relay for Life is a series of local events held around the country to raise funds for the American Cancer Society, Rutherford's original Candles for Charity cause. The Val's Angels team is named for the late wife of a current NorthWoods employee.
Despite Rutherford's personal ties to many of the charities that receive donations, each month's recipient is selected by customers, who may vote for their preferred charity on the NorthWoods Facebook page. There, visitors may also nominate charities to vie for the donation in future months.
"Both with our home store and our core business, we try to be mindful of giving back some," Rutherford said.
Since the inception of Candles for Charity last October, Rutherford figures North Woods has donated roughly $400 to various charities. He hopes the program grows as candle sales grow, but he also realizes that, for local branches of big charities, every little bit helps.
NorthWoods Manufacturing and NorthWoods Home Store are both rooted in the local business landscape. NorthWoods Manufacturing, a custom cabinetry business, employs roughly a dozen workers, providing good local jobs in a region that often struggles economically.
NorthWoods Home Store, which sells handmade wooden and Corian® cutting boards as well as a wide array of candles, was born from local innovation about a year and a half ago. As Rutherford tells it, one of his workers used wooden scraps leftover from a cabinet job to craft a cutting board for a customer whose kitchen they had just finished. Presenting customers with a beautifully made cutting board became a NorthWoods tradition, and soon Rutherford had set up an online store to sell the cutting boards.
The business grew to include sales at several local stores featuring items from other regional artisans and craftsmen, and soon, Rutherford said, "We started looking around for other products to flesh out the offerings. We spent quite a bit of time researching and testing candles from different places.
In the end Rutherford selected soy candles, privately labeled for sale by NorthWoods Home Store, as well as offerings from Aunt Sadie's Candles, a line of hand-poured candles made just across the border in Lunenburg, Vermont. "All of the candles are made here in the U.S., on the East Coast," Rutherford said. "All of the cutting boards are made here in northern New Hampshire."
Through NorthWoods Home Store, Rutherford offers beautiful, locally crafted home accessories to his cabinetry customers and others. Through Candles for Charity, he has found a way to offer hope, and to give a little bit to charities that make a big difference in the lives of many.