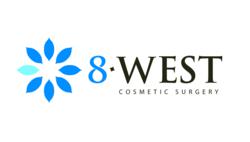 Some patient are concerned that osteotemies are comparable to breaking that nose, and that this will increase the risk or recovery time of the procedure.
Vancouver, Canada (PRWEB) February 07, 2013
Can the requests that a patient makes during their rhinoplasty consultation negatively influence their cosmetic result? The answer is yes. Dr. Buonassisi, a facial plastic surgeon in Vancouver BC, summarizes some of the iffy requests that patients make that unbeknownst to them - can actually influence their result in a bad way. These tips should help Rhinoplasty seekers prepare for their consultation.
Has the Patient Already Formulated An Idea About the Result They Want?
Most rhinoplasty candidates have spent much time looking in the mirror and imaging how they would look with a different nose. They may even have selected the perfect nose for them based on what they see on TV and in magazines. Dreaming about a new nose is a natural thing to do - however, until they've consulted with a rhinoplasty specialist, it's best to be open to suggestions. The changes that the patient desires may not be possible and may not yield the best result.
Dr. Buonassisi advises patients not to forget: they'll get the best result by choosing a rhinoplasty specialist who'll navigate them through the decision-making process. Rather than resign themselves to the following "iffy" ideas, attend the pre-surgical consultation with an open mind and they'll greatly increase their chances for success.
1. "My surgery has to be done with a closed approach." If a patient tells their surgeon they are totally set on the closed approach, they may be asking him/her to perform their surgery in a sub-optimal way that will yield a poor result. Many patients are concerned that open rhinoplasty leaves a visible scar or lengthens the recovery process. Neither of these are true. Most patients take 1 - 2 weeks off work or school regardless of what approach is used. The open rhinoplasty scar is concealed in the columella and the vast majority of patients don't notice it once healed.
2. "I don't want you to break my nose." When the nasal bones need to be changed (which is usually the case for hump reduction - the most common of all rhinoplasty requests) the surgeon uses very precise bone cuts called osteotemies. Some patient are concerned that osteotemies are comparable to breaking that nose, and that this will increase the risk or recovery time of their nose job. Besides the fact that osteotomies have no extra impact on recovery (it'll take about a week, regardless of what techniques you've had), osteotomies are required to reduce a significant hump in order to prevent a highly undesirable feature called an open roof deformity.
(Patients are advised to think of their nasal bones like a covered tunnel. Reducing a hump requires shaving or cutting the top of the bones, leaving an opening in the "roof" of the tunnel. To close the gap the base of the bones must also be cut and pushed in toward each other. If the space isn't closed properly, the middle portion of the bridge will look and feel unnaturally flat, and the edges of the nasal bones will form prominent bumps at either side of the nose.)
Without osteotomies the hump can only be reduced slightly, making the result of the rhinoplasty less than optimal.
3. "I don't want you to touch my tip." Patients may think making changes to the tip of their nose will create more surgical risks or increase the chance of a cosmetic complication. It is certainly important to choose a rhinoplasty expert who has much experience with tip surgery (which is the most complicated type of rhinoplasty). But truthfully, one of the best ways to achieve an unnatural-looking result (which patients are unlikely to be happy with) is to make changes to the bridge without altering the tip. As an example, a classic rhinoplasty complication called a polly beak deformity polly beak deformity occurs when a hump is removed but the tip is not supported. After surgery, the nose on profile view has a rounded, drooping tip that looks bird-like. Changes to the patients tip can often make the result look the best.
4. "I want a dramatic change." The laws of physics dictate that no surgeon in the world can make a patient's nose dramatically bigger or smaller. This just isn't possible. If a rhinoplasty expert advises that a very dramatic change can't be achieved without comprising their well-being or cosmetic result, it's best to trust him/her. Patients are always free to seek a second opinion, but beware: convincing a less-experienced surgeon to make over-the-top changes could be a bad way to go.
Remember: rhinopasty specialists like Dr. Buonassisi will have tools in place during the consulting process to help explain whether or not the patient's pre-conceptions will impact their result in a negative way. Patients are advised to approach the consultation with an open mind and be ready to listen and learn.
About 8 West Cosmetic Surgery
8 West Cosmetic Surgery is a premier cosmetic plastic surgery practice located in beautiful Vancouver, BC. Dr. Thomas Buonassisi is a Board Certified Facial Plastic Surgeon who focuses his practice on cosmetic surgery of the nose, face, neck, eyes, and ears. He completed his fellowship training with leading cosmetic facial surgeons in the United States and Australia. He focuses his practice exclusively on cosmetic surgery from the neck up. He is widely regarded by his medical peers as an expert facial and nasal surgeon. To consult with him, call 604-733-1669 or visit http://www.8west.ca/