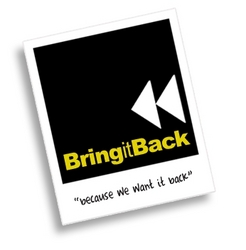 One of our favourites so far has been the campaign to bring back The A-Team; the exceptionally popular television series from the 80's that still seems to make appearances on our screens with 'Mr T' featuring in the most recent Snickers advert
Bournemouth, Dorset (PRWEB) August 13, 2008
A new website aimed towards a nostalgic audience has launched with a very ambitious goal; resurrecting old products.
Inspired by the campaign to bring Cadbury's Wispa bars out of retirement and back on to our shelves, site founder, Matt Skerrett set out to create a platform for anyone to start their own campaign to 'bring back' favourite products, TV programmes, services, whatever they want!
Matt commented, "The aim of Bringitback.com is to bring products no longer available back to the shelves. Should a campaign gain enough momentum and generate significant interest, we will be able to demonstrate a very strong demand to the original manufacturer, hopefully convincing them to bring it back!"
"One of our favourites so far has been the campaign to bring back The A-Team; the exceptionally popular television series from the 80's that still seems to make appearances on our screens with 'Mr T' featuring in the most recent Snickers advert"
Users are also provided with tools to show off & promote their campaigns to friends, such as a fully integrated Facebook application showing the last 5 campaigns the user has signed.
Bringitback.com also has monthly prizes for their highest contributing members, the winners are offered Amazon.com vouchers in varying prize levels each month.
With an internet campaign being the catalyst behind the re-launch of the Wispa bar, yet no recognised platform for internet users to promote such demand for old products, Bringitback.com could be the start of many more products returning to the shelves.
For more information or to start your own campaign, visit the Bringitback website at http://www.bringitback.com
###