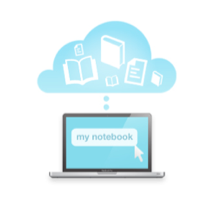 We have developed a site where learning continues digitally, outside of classrooms.
Toronto, Ontario (PRWEB) October 25, 2011
Notesolution.com, the largest online note sharing platform for post-secondary students in Canada, announced today that it has acquired the note sharing division of StudyMonkey, an online site that no longer offers note sharing but continues to offers professor ratings, course reviews, and more. This is Notesolution's first acquisition which compliments the expansion to over 25 universities across Canada last month.
StudyMonkey was founded on the idea of providing a comprehensive one-stop-shop resource for everything that students need while in school. "We are excited about this move and the potential of the partnership we will be forming with Notesolution. StudyMonkey will continue to focus on being an online community where students can access information and resources for their university needs. Whether it's picking courses, deciding on the professor to take them with, and more, StudyMonkey strives to provide an innovative community platform where students can easily interact, share, and learn" says Co-Founder and CEO, Vance Lee.
Students share their own exam, lecture and textbook notes to earn credits which they use towards downloading notes from their peers on Notesolution. Students earn credits every time their notes are downloaded and can also exchange the credits for gift cards through Notesolution's reward program which encourages students to take quality notes.
"We have developed a site where learning continues digitally, outside of classrooms," says Jack Tai, CEO and Co-founder of Notesolution. "Reaching over 10,000 students in Ontario made us realize that note-sharing makes a large positive impact to students' university life. With the acquisition of Studymonkey's note-sharing platform, we can continue to help students gain a better and more comprehensive understanding of course material through Notesolution's knowledge exchange."
About StudyMonkey
StudyMonkey is an online community for university students that launched in September 2010 by two entrepreneurial University of Waterloo graduates Vance Lee and Anson Kao. StudyMonkey provides a comprehensive one-stop-shop resource for students' university needs. StudyMonkey is currently the first and only platform of its kind in Canada and strives to be the premier community for students across the country. For more information, visit http://www.studymonkey.ca
About Notesolution
Notesolution, the online note-sharing platform, launched Sept 2010 and is dedicated to helping college students gain a better and more comprehensive understanding of course material through a network of knowledge exchange. Notesolution is now available to 29 other universities with over 20 000 registered users across Canada. Notesolution currently has the largest collection of university course notes in Canada and was founded by Jack Tai, Kevin Wu and Jackey Li. For more information, visit http://www.notesolution.com
###