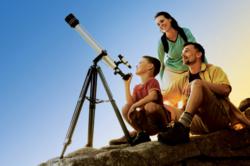 It is extremely encouraging to see individuals buying brand new .com domains and making huge profits off them within onlly a few months.

From the blog
FreeNiche.com
Middletown, CT (PRWEB) September 29, 2011
Concurrent with its plans to add more products to the existing lines of outdoor and recreational optics, NotJustTelescopes.com has been studying the market forces in the optics industry has drawn the conclusion that it will make changes initially to its pricing structure for all of its products before the holiday buying season gets under way. The management team seeks to stay consistent with its mission to remain a niche market operation.
All at NotJustTelescopes.com, while capable to access a broader range of product well outside the niche will not consider joining a One Stop Shopping trend and thereby voiding its' commitment to broader and more intense customer service in order to add to its income stream the current economy. The clear alternative is the belief that both cost restructuring and lower pricing as needed are the appropriate move.
There is a marketing school of thought which sees the presence of niche markets in various industry venues is a positive aspect of a stable market place. And, while the one stop shoppers will likely be there for the long haul in both good and bad economic times, the expertise is staying with the growth of the niche markets and their ability to stabilize.
So, NotJustTelescopes.com expects the new structure to be in place later in the month of October and invites its base to join with us during the coming holiday season with even lower pricing and additional special pricing for their gift giving as well as personal optic needs.
###