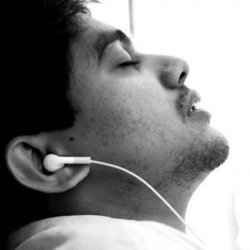 "Instead of wading through the meanderings of hundreds of friends, why not keep up with ten people who are worth your time?"
Seattle, WA (PRWEB) May 5, 2010
Move over, Facebook. NSA Mediawërks today announced the launch of notsimplyanyone.com – a social network designed to support users' natural propensity to befriend an elite few and exclude most everyone else.
"Social networks such as Facebook and MySpace ignore an important communal dynamic – we do not want to be friends with most people," says Amanda Feinstein, Director of New Media Relations. "Country clubs, sororities, and the entire high school social experience are based on this principle."
Enter notsimplyanyone.com – an elite social network featuring ten bloggers, online celebrities, and thought leaders selected by NSA Mediawërks to represent the kinds of people most of us would like to befriend in real life.
While notsimplyanyone.com visitors cannot "join" the network, they can follow their favorites and comment on their posts. "Instead of wading through the meanderings of hundreds of 'friends,'" asks Feinstein, "why not keep up with ten people who are worth your time?"
The beta phase of notsimplyanyone.com is expected to run for approximately six months, at which point the social network may be expanded to include 13 or 14 members. "We also reserve the right to kick out original members who aren't measuring up," Feinstein adds.
About NSA Mediawërks:
Headquartered in Tukwila, WA, NSA Mediawërks is committed to becoming the nation's leading firm specializing in exclusive social networks.
###