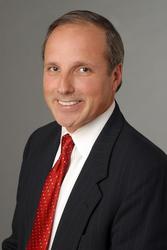 This was not an easy role to fill
Charlotte, NC (PRWEB) February 23, 2009
NouvEON announced today the appointment of Steve DeSutter as director of sales. He begins with NouvEON on Feb. 23.
DeSutter brings a strong and unique combination of leadership, management and sales capital experience to NouvEON at a time when the firm is experiencing rapid growth. For the past four years, he has served as the director of North America strategic accounts for Oracle Corp. In this role, DeSutter was a member of the executive management team, delivered revenue, software integration development alternatives, and marketing leverage through high-level sales and alliance partnerships. In addition to his leadership role at Oracle, he was responsible for executing complex enterprise deal strategies and coaching executive sales and alliance teams.
In his new role at NouvEON, DeSutter will further position the company to meet future goals.
He will be an integral part of the senior leadership team, and will be responsible for providing leadership in sales, coaching the sales team and standardizing sales processes.
"This was not an easy role to fill," says President and CEO of NouvEON, T.J. Eberle. "Our requirements were tough in a market where outstanding, successful candidates in sales leadership roles seemed to be a needle in a haystack. I am delighted with the choice we made. Steve is an important addition to our team."
DeSutter has more than 27 years of experience in leadership roles within national and global organizations including Apple Inc., Global Logistics Technologies and Enovia Corp. He began his career in 1982 with Apple Inc. While at Apple Inc., he led the company's successful penetration of UNIX into the enterprise telecommunications market. Desutter also has strong international experience. He served as international sales director for Enovia Corp., where he worked across Europe and the U.S. to lead Enovia's sales initiatives. DeSutter has also been a part of several start-ups where he led sales force hiring and development.
"This is a fantastic opportunity to join a high growth consulting company," says DeSutter. "It is my goal to help NouvEON continue rapid growth and expansion."
DeSutter received his undergraduate degree in industrial engineering from the University of South Florida.
About NouvEON
NouvEON is a regional business and technology consulting firm that specializes in managing and delivering high-value solutions to mid-market and Fortune 1000 companies throughout the Southeast. Headquartered in Charlotte, NC, NouvEON represents a "New Era" in consulting services. In this "New Era", NouvEON provides an excellent Cost to Quality ratio by combining its proprietary LIFT™ model (Local accountability, Industry knowledge, Flexible delivery and Technology Business Solutions) with its Employee Owned Network (EON™) of experienced and highly qualified business professionals. The result: NouvEON value-efficient models have resulted in a 100% referenceable client base.
###