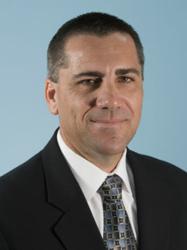 I am excited to join DTx at this pivotal point in the Company's development
Melbourne, Florida (PRWEB) November 06, 2012
Stirtzinger joins DTx from DRS Technologies, where he held several senior leadership roles since he joined the company in 1995. Most recently, as President of DRS Imaging and Targeting Solutions, he has been responsible for the overall management and financial performance of the company's $600 million electro-optical, infrared business unit.
Prior to that role, Stirtzinger served in positions of increasing responsibility across operations, sales management, strategic planning, program management and financial planning and control. During his tenure, DRS Technologies experienced significant growth with the electro-optical, infrared business units more than doubling sales and the employee base growing to over 1,200 employees across three operational sites.
Speaking on behalf of the DTx Board, Randall E. Poliner, Chairman, said, "Todd brings to DTx a combination of skills and experience that make him a great person to lead our Company in achieving the client centered growth and technology objectives we have set for ourselves. Todd has demonstrated an ability to build key client facing, quality oriented organizations. He has established a strong track record of driving growth in large, global businesses and building teams that thrive and grow in demanding environments.
"We look forward to bringing Todd's strategic acumen, operating and sales skills as well as his large-scale profit and loss management experience to DTx. The Board and management at DTx unanimously believe that Todd will be an exceptional leader for this organization," he added.
"I am excited to join DTx at this pivotal point in the Company's development," said Stirtzinger. "With its strong reputation in the market, a robust pipeline of potential opportunities and several identified areas for expansion, the Company has a foundation upon which we can readily build. I look forward to working with the Company's talented staff to build on the success it has achieved. DTx is also poised to take advantage of new global opportunities made possible with the additional resources provided through CONTEC's capabilities."
DTx recently announced that CONTEC Co., Ltd., a Tokyo Stock Exchange listed firm based in Osaka, Japan is expected to purchase a majority of the Company at the end of this year.
About DTx: DTx is a recognized authority in supplying highly reliable, embedded systems and advanced display solutions. As an Original Design Manufacturer (ODM), we provide Engineering, Manufacturing and Supply Chain Management services to OEMs in the medical device, industrial automation and defense industries. We deliver value through product design and innovation, life cycle management, logistics and post-warranty support for processor-based technologies. Our end-to-end solutions enable OEMs to focus on their core competencies. On October 16, 2012, DTx announced that the Company has agreed to sell a majority stake to CONTEC Co., Ltd. Of Osaka, Japan (Tokyo Stock Exchange 6639:JP)
About CONTEC: CONTEC was founded in 1975 as a subsidiary of DAIFUKU, a global leader in material handling and industrial automation. Building on that heritage of innovation, CONTEC became one of the first manufacturers to put PC-based technologies to work in industrial applications. Today, CONTEC offers an extensive catalog of Industrial Control Technology products and services, making it a solution provider of choice to enterprises looking for a single source of world-class microelectronics products, service and long-term support. Headquartered in Osaka, Japan, CONTEC has offices and facilities in Tokyo, China, Taiwan and the United States. CONTEC Co., LTD is traded on the Tokyo Stock Exchange (6639:JP) and DAIFUKU Co., LTD is traded on the Tokyo Stock Exchange (6383:JP).