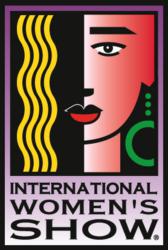 Women will find inspiration, feel refreshed and discover the secrets to living well, being healthy and having fun with shopping, make-up tips, fashion shows, cooking demonstrations and entertainment
NOVI, Mich. (PRWEB) April 23, 2012
The 17th annual Michigan International Women's Show opens Thursday, May 3 and runs through Sunday, May 6, at the Suburban Collection Showplace in Novi featuring hundreds of exhibitors displaying cosmetics, fragrances, lingerie, purses, shoes, gifts, décor items, food, fashion, accessories, arts and crafts, and more.
"The first 100 show attendees will receive gifts," said Beth Anderson, executive show manager, Southern Shows. "We'll also have a Scavenger Hunt with gifts hidden throughout the show. Thursday is Nurses Day sponsored by the Michigan Nurses Association; Friday is Girls Night Out with free gifts, discounts and demonstrations and Sunday is Mother & Daughters Day with even more gifts and prizes. Don't miss out!"
"Royal Dresses of Diana, The People's Princess" exhibit will include the gown she wore dancing with John Travolta at a White House state dinner and display photographs and video covering a retrospective of her life as princess, mother, fashion icon and humanitarian. A replica of Princess Diana's wedding gown will be on display at the show entrance. Show guests will also be able to meet Maureen Dunkel who purchased the gowns before Princess Di's untimely death and author of "My Decade with Diana: The Perpetual Power of the People's Princess" that chronicles owning the dresses and using them for charitable purposes to further Diana's mission of helping those in need. Viewing the exhibit is included in the show admission.
Other highlights at the show include "Inspire. Create. Buy." at the CHA Craft Pavilion designed for beginners to experienced crafters with over 25 exhibits, make-n-take demonstrations, craft and hobby industry experts, door prizes and workshops covering sewing, knitting, beading, needlework, scrapbooking, paper crafts, home décor and other hobbies. Expert crafters teaching new techniques on the ilovetocreate.com Stage include wire crafter Julianna Hudgins; The Crafty Chica Kathy Cano-Murillo; Pattiewack Pattie Wilkinson; Super Simple Crafts Terri Oullette; and Cool2Craft Network founder Tiffany Windsor. Advance registration is available online and includes admission to the show.
Women can balance it all at the "Balance Your Life" pavilion exhibits and Balance Your Life Stage educational workshops with features on health, wellness, fashion, skincare, leisure, cancer research and all aspects of a woman's life and meet Kristy Villa, host of "The Balancing Act" on Lifetime Television.
Author of "Eat Cheap but Eat Well," celebrity chef and actor Charles Mattocks will inspire and educate people how to shop for and prepare healthy and delicious meals without breaking the bank. Cookbook author Lisa Shively will share quick cooking techniques and classic favorite recipes from her southern cooking and children cookbooks prepared with normal ingredients and simple directions. Henry Ford West Bloomfield hospital's chefs will demonstrate gourmet nutritious food recipes designed to help with diabetes, cancer and menopause. Chefs will prepare their recipes in the Henry Ford West Bloomfield Cooking Theatre presented by Stonebridge Kitchen & Bath.
Ice cream sampling and makeovers will be available at the Kroger Experience exhibit along with free health screenings for blood pressure and glucose.
Josh Elledge of SavingsAngel.com will teach how to cut a grocery bill in half using their database and technology resulting in more deals, greater savings and better flexibility.
Spring makeup trends and helpful cosmetic tips will be part of the makeovers offered by Macy's beauty experts along with an array of new spring scents.
National Sewing Council's Sewing Lounge will provide make-n-take projects to help teach basic skills as well as to inspire advanced sewing, quilting and embroidery enthusiast.
Book author, relationship therapist and professor Terri Orbuch, The Love Doctor, will present "Finding Love Again" with six simple steps to a new and happy relationship.
Chevrolet will display their Chevrolet Cruze, Equinox and 2013 Malibu Eco cars and let show attendees test drive them and the Traverse and Volt cars to receive a $15 Target gift card courtesy of Chevrolet.
Novi Fire Department's charity fashion show will heat up the runway Friday and Saturday with firefighters modeling their dress blues and bunker gear. American Heart Association will display The Red Dress Tour and host the "Go Red For Women" fashion show featuring local survivors. Additional fashion shows include swimwear designer Carol Wior "Swimsuits Slim Secrets" with tips to enhance and maximize any woman's figure and tricks to hide flaws and new spring style collections. Salvation Army Thrift Stores and Donation Centers will have a bargain boutique featuring collectibles and fashion wear for sale.
"Women will find inspiration, feel refreshed and discover the secrets to living well, being healthy and having fun with shopping, make-up tips, fashion shows, cooking demonstrations and entertainment," said Beth Anderson, executive show manager of Southern Shows.
Other features include Friday's Girls Night Out with movie passes compliments of channel 955 and E-Magine theatres for the first 95 attendees entering after 5 p.m.; Comfort Dental Spa Smile Contest and more than 400 exhibitors displaying cosmetics, fragrances, lingerie, purses, shoes, gifts, décor items, food, arts and crafts, health screenings, fashion and accessories.
The 17th annual Michigan International Women's Show is presented by The Detroit News and sponsored by Chevrolet and Kroger. Suburban Collection Showplace is located at 46100 Grand River Avenue between Novi and Beck Road in Novi. Show hours are 10 a.m. - 8 p.m. Thursday; 10 a.m. - 9 p.m. Friday; 10 a.m. - 8 p.m. Saturday; and 11 a.m. - 5 p.m. Sunday. Admission is $10; youth 6 – 12 are $5 and children 5 and under are admitted free with a paying adult. Advance tickets are $9 online. Discount tickets are available at Kroger for $7. Group tickets for 10 or more are offered in advance online for $8. Happy Hours are everyday after 5 p.m. with $5 admission, free gifts, discounts and special demonstrations. On site parking is available for $5. For more information and exhibitor coupons, visit http://www.InternationalWomenShow.com or call (800) 849-0248.