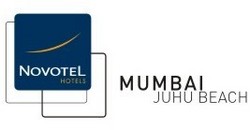 Mumbai, India (Vocus) July 23, 2010 ––
Novotel Mumbai Juhu Beach, Accor's latest hotel in India, offers a special for meals and travel. For only Rs 1300, plus taxes, enjoy breakfast and airport transfers.
Located in the heart of Bollywood where all the Indian movie stars reside. At the Novotel Mumbai Juhu Beach you can enjoy the magnificent view of the Arabian Sea. Novotel Mumbai offers great amenities with a staff that is friendly and accommodating. The hotel is close to famous cinemas and malls.
The hotel offers international cuisine, from buffet breakfast to Sunday brunch by the pool. Try the seafood buffet at The Square on Saturday nights. Novotel Mumbai also has a well-stocked bar and restaurant enjoyed by its many patrons. People who have stayed at Novotel Mumbai usually recommend that one should be hungry when going to the buffet to take full advantage of the mouthwatering selection.
It offers rooms with an ocean view as well as first class service. For the business traveler, wireless connections are available at Novotel Mumbai. It also offers an array of spa treatments at Serena Spa. Novotel Mumbai also has the 'In Balance' health club for the fitness-minded. The outdoor swimming pool overlooks the stunning Arabian Sea. They offer a complimentary late checkout of 1600 for the convenience of travelers.
Novotel Mumbai has a family friendly atmosphere and a restaurant that caters to children's taste.
To take advantage of this breakfast and airport transfer special, please contact: Novotel Mumbai Juhu Beach, Balraj Sahani Marg, Juhu Beach, Mumbai- 400049. Tel No: +91-22-66934444.
About Accor
Accor, a major global group and the European leader in hotels, as well as the global leader in services to corporate clients and public institutions, operates in nearly 100 countries with 150,000 employees. It offers to its clients over 40 years of expertise in two core businesses:

Hotels, with the Sofitel, Pullman, MGallery, Novotel, Mercure, Suitehotel, Ibis, all seasons, Etap Hotel, Formule 1 and Motel 6 brands, representing 4,000 hotels and nearly 500,000 rooms in 90 countries, as well as strategically related activities, such as Lenôtre;
Services, with 30 million people in 40 countries benefiting from Accor Services products in employee and public benefits, rewards and loyalty, and expense management.
###