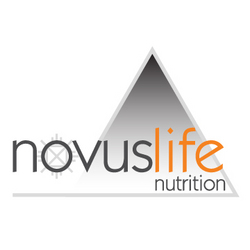 "After being in the sports nutrition industry for nearly 50 years and recently coming out of retirement I am very excited to team up with Novus Life Solutions. The technology that they are bringing to our industry with scientist such as Dr. Robert Foster
Gilbert, AZ (PRWEB) July 29, 2010
Long time Sports Nutrition pioneer and entrepreneur Robert (Bob) O' Leary has joined the team at Novus Life Solutions (NLS). Mr. O' Leary was the founder and CEO of BOSS, the first major distributor of sports nutrition products. Recently Bob came out of retirement to take on a significant role with USA Sports, a new entity formed by some of the key experienced players in the industry. Several months later, the team at Novus Life Solutions was able to convince Mr. O' Leary of their unique approach to the world of nutrition and that his expertise would indeed be a strong asset. Bob has now agreed to take on the role of Industry Advisor and Equity Partner. "Having a renowned person of incredible integrity on our team will not only open doors for us, but also helps validate our technology" said Dr. Robert Foster, CEO of NLS. "Bob will help keep our company on track with the market needs; that is always appreciated when you are trying to bring a new technology out to the world" Dr. Foster added.
Novus Life Solutions expects Mr. O' Leary to help with the creation of new products for its Novus Life Nutrition division https://novuslifenutrition.com/, a wholly owned subsidiary of Novus Life Solutions. As well as bring valuable partnerships to NLS. Bob has wasted no time in attracting these opportunities; several conversations with potential partners are underway. "After being in the sports nutrition industry for nearly 50 years and recently coming out of retirement I am very excited to team up with Novus Life Solutions. The technology that they are bringing to our industry with scientist such as Dr. Robert Foster and Professor William Tiller I am sure we will make quantum leaps with this new technology in our industry. Its been many years since Ive seen a company with these qualifications and commitment in setting a high standard for such improvement". Say's Bob O'Leary
NLS believes this relationship with Bob O'Leary is one of perfect timing with a perfect fit. "We hope Bob never retires" Brandon Martin, President of NLS added. "This is too much fun."
Novus Life Solutions, LLC was founded on cutting edge principles of physics that will lead to a new paradigm in healthy living. All humans have the power to heal any aspects of their systems: we only need to be shown a simple way to start down that conscious, healthy path.
Novus Life Nutrition, LLC (a wholly owned subsidiary of Novus Life Solutions, LLC) is an emerging world leader for the development of cutting-edge super food supplements and products for the sports nutrition, health and medical markets. Utilizing Nature's finest ingredients and focusing Dr. William Tiller's intention-based scientific processes, Novus Life Nutrition is revolutionizing food and supplement technology. This technology, called SU2, is being commercialized and refined for the greater good of all mankind.
###