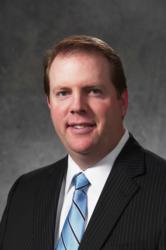 "Words matter," according to Mr. Stauch, who served as lead counsel for the Gallaghers, "That was true in 9th grade English class, and it's especially true in deed restriction cases."
Austin, Texas (PRWEB) January 24, 2013
Attorneys Tom Stauch and Ryan Gentry have saved a Lake Travis home from the wrecking ball. In the spring of 2010, after residing on Lake Travis for more than a decade, Dr. and Mrs. Dale Gallagher decided to raze their home in order to build the home of their dreams. Shortly after the new foundation was poured, however, the Gallaghers' plan ran into a serious roadblock - a lawsuit filed by two neighbors threatened to halt construction and sought the demolition of their new home. According to the petition filed as Cause No. D-1-GN-10-002759 in the 353rd District Court of Travis County, the neighbors alleged that the Gallaghers had violated the deed restrictions filed in 1966, claiming the restrictions prohibited construction of a two-story home on the Gallaghers' lot without approval from the subdivision developers. Unfortunately for the Gallaghers, both of the developers had died years earlier.
Lawyers Assert Impossibility as a Defense.
Faced with this nightmare scenario (a half-constructed home, a lawsuit seeking to prevent its completion and a $250,000 settlement demand) the Gallaghers turned to the Dallas-based law firm of Nowak & Stauch, LLP to defend their rights. Tom Stauch and Ryan Gentry began employing an aggressive litigation strategy in defense of the Gallaghers' actions and, according to court documents, resisted the neighbors' efforts to expand the litigation to involve every property owner in the subdivision. In seeking summary judgment, Mr. Stauch successfully argued that the Gallaghers' compliance with the deed restriction requiring developer consent was objectively impossible to comply with and, thus, unenforceable under Texas law. "Words matter," according to Mr. Stauch, who served as lead counsel for the Gallaghers, "That was true in 9th grade English class, and it's especially true in deed restriction cases." Travis County District Judge Gisela Triana-Doyle agreed and, by Order dated March 23, 2011, the neighbors' claims were dismissed in their entirety.
Victory Preserved on Appeal.
Unsatisfied with the trial judge's ruling, one of the neighbors filed an appeal (Cause No. 03-11-00278-CV) in the Third Court of Appeals in Austin. In a unanimous opinion authored by Justice Melissa Goodwin in August 2012, however, the Austin Court of Appeals affirmed the judgment of the trial court in favor or the Gallaghers. On Christmas Day, 2012, after more than two and a half years in litigation, the Gallaghers could finally celebrate their victory as the deadline for further appeal to the Texas Supreme Court expired. "I am exceedingly proud of our team, and the result we obtained for our clients," noted Stauch. For their part, the Gallaghers are simply relieved to be able to close this anxious chapter of their lives and get on with enjoying their beautiful home on Lake Travis.
Nowak & Stauch, LLP is a law firm focused on commercial, construction and real estate litigation, as well as nonsubscriber work injury defense and legal malpractice cases. If you are faced with a real estate dispute or believe your property rights have been violated, contact the attorneys at Nowak & Stauch, LLP at 214-823-2006, or online at http://www.ns-law.net.