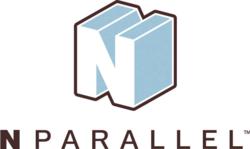 With sustained growth in our business, nParallel is providing new job opportunities for talented professionals who share our commitment to excellence in brand expression
Minneapolis, MN (PRWEB) July 17, 2012
nParallel, the Minneapolis-based, full-service agency that creates and crafts displays and fixtures designed to establish brands in tradeshow, retail and corporate environments, announced three personnel moves made in response to steady growth in its business.
Eric Lichtenberg has joined the agency's creative team as a graphic designer. He has seven years of industry experience.
Clay Hanson, formerly a warehouse manager with the agency, has been promoted to project manager and has now joined nParallel's account management team. He has five years of industry experience.
Eric Enselein has been hired in a full-time staff position as a warehouse manager. He previously worked part-time as a contractor to nParallel and has four years of experience.
"More and more companies are again teeing up projects for new tradeshow displays and store fixtures. We are winning their business because nParallel offers a combination of inspired design, precise fabrication that fulfills creative concepts, and first-class customer service that assures our clients enjoy peace of mind," said Megan Diamond, president, nParallel. "With sustained growth in our business, we are able to provide new career opportunities for talented and dedicated people who share our commitment to excellence in brand expression."
About nParallel
Marketers and retailers know that displays and fixtures establish their brand experience, engage customers, and drive sales — if they are designed with imagination, skillfully crafted, and managed intelligently. Too often, unfocused planning, uneven execution and unexpected costs squeeze the creative spark out of their most compelling concepts. Their alternative is nParallel, the full-service agency that creates, crafts and takes charge of displays and fixtures designed to embody brands. Whether the venue for connecting with customers is a show, a store or a headquarters, the pros at nParallel fulfill the big-picture vision with a sharp eye focused on the small details of disciplined production and meticulous program management. For excellence without compromise, count on nParallel (http://www.nparallel.com).
###