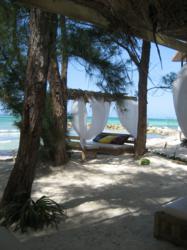 "The Synagogue Savant Trilogy are historical novels that raise questions and exposes possibilities that are issues a hundred years later in a modern day world dominated by religious fanaticism and political terrorism." Lance Randall
Palm Harbor, Florida (PRWEB) July 27, 2012
Go Classy Tours, Inc. is a nationally known wholesaler of many Caribbean All-inclusive Resorts. The company has assisted tens of thousands of satisfied travelers with their vacation plans for over thirty years. Resorts for families, singles, and couples are available in a wide choice of islands and themes.
Lance Randall, the author of The Synagogue Savant Trilogy, announced today the pending release of the second volume of The Synagogue Savant Trilogy entitled Volume Two - The Brotherhood of the Jihad. In that announcement, Mr. Randall confirmed that Go Classy Tours has agreed to provide free copies of both Volume One - The Synagogue Savant, which was released in October 2011, and Volume Two - The Brotherhood of the Jihad, due out in early August 2012.
Anyone wishing a free copy from Go Classy Tours should email their request for a .pdf version readable on most electronic devices. In cooperation with the author, Go Classy Tours will continue to distribute the books to clients and prospective clients for their enjoyment and reading pleasure without cost or obligation. You will receive the .pdf version of the book requested by return email.
These three novels are exciting adventure love stories set in the rich historical period of the early twentieth century. Volume One - The Synagogue Savant takes place in 1910 as the Zionist movement is gaining momentum. Jewish immigration to the Holy Land is resisted by Arabs, driven by Jewish hardliners, and supported by Christian groups. In this cauldron of political and religious upheavel, an aging, world-travelled businessman, an orphaned craftsman, and a beautiful young woman resist the forces struggling over Palestine and find excitement, purpose, and love. You can read portions of the text at Synagogue Savant.
Lance Randall's Volume Two - The Brotherhood of the Jihad is set in 1921. Once again thrown into the geo-political struggle for Palestine after World War One, the characters find themselves caught in the three-millenia-old trial between Arab and Jew, a contest marked by violence and raw emotions. In the drive for a new Israel, the lives of Jews, Arabs, and Christians are altered in a vicious power struggle. The Brotherhood of the Jihad uses the backdrop of biblical prophecy, historical relevance, and fanatical terrorism to tell a story of love and salvation.
Mr. Randall's novels are available for order in print ($16.99/$15.99) or electronic copy ($9.99) through most of the major booksellers, like Amazon, Barnes and Nobles, Books-a-Million, and Booklocker. The final book in the trilogy, Volume Three -The People of the Ark, will be available in October 2012
Also, included with each book is a coupon from Go Classy Tours for $25 off per adult on any vacation package purchased from Go Classy Tours. The coupon is valid on any all-inclusive resort for five-night paid stays or longer in 2012. Reservations must be made before December 1, 2012 for travel anytime in 2012 or 2013 for the coupon to apply. This offer is limited to new bookings only. Other conditions may apply, please contact Go Classy Tours for details at toll free 888 825 2779.
Contact Go Classy Tours at toll free 888 825 2779 or via email. Florida Registration #10015
California Registration #1015540-40
Author Lance Randall and his wife live on acreage in Central Florida with their horses, dogs, chickens, and ducks. Graduates of Florida State University and native Floridians, they enjoy a quiet farm life.
--------------
"I loved the first two books! I can't wait for the final installment of the Trilogy!" Beth B.