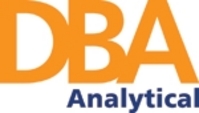 We plan to build on DBA's reputation for providing practical, value-added solutions, while leveraging our new location and expanded consulting team to assist North American clients
Boston, Mass. (Vocus) March 26, 2009
David Begg Associates (DBA), an NSF International Company, today announced new analytical service offerings for the pharmaceutical and dietary supplement industries. DBA Analytical, the laboratory division of DBA, provides manufacturers with additional analytical testing and consulting service offerings.
NSF International acquired DBA in September 2007 to expand its unique pharmaceutical service offerings worldwide. DBA offers a broad range of pharmaceutical solutions and expertise in quality management, Good Manufacturing Practices (GMP) and regulatory compliance issues, as well as high-quality training for their staff.
"With DBA Analytical, we can now provide manufacturers with accredited testing services," said Lori Bestervelt, Ph.D., NSF International Senior Vice President & Chief Technical Officer. "With state-of-the-art laboratories in Ann Arbor, Michigan, including an extensive array of instrumentation, we can accommodate client needs for routine analysis, custom analytical method development, testing and stability services."
These services, which help pharmaceutical manufacturers stay ahead of new regulatory requirements, include:

New Dietary Ingredient (NDI) notifications: If a company is planning to use an ingredient that was not used in a product prior to October 1994, the FDA requires that the company submit a safety assessment (NDI Notification) verifying that the ingredient is safe for human use. This includes developing risk assessments, appropriate toxicology studies and submission preparation for a NDI Notification.
GMP services: GMP consulting, auditing and training services help dietary supplement manufacturers develop and implement a management system compliant with the new GMPs. Training seminars are offered several times a year, and on-site training for manufacturers can be scheduled accordingly.
Stability studies in support of expiration dating: Stability storage and testing to International Conference for Harmonization (ICH) guidelines help manufacturers generate data in support of expiration dating label claims. Stability services include stability study design, determination of appropriate stability-indicating assays and interpretation of stability data.
Method development and validation: Assist dietary supplement companies in developing and validating methods.
Label claim verification: Assist dietary supplement companies with testing related to ingredient label claims to verify ingredients and the absence of contaminants.
In response to the growing U.S. and Canadian demand for in-house and residential professional training, DBA recently opened a new office in Boston. The opening of this U.S. office allows DBA to offer exceptional consulting and training services to pharmaceutical manufacturers and development stage companies at a reasonable cost. DBA Partner Jim Morris oversees the new U.S. team.
"We plan to build on DBA's reputation for providing practical, value-added solutions, while leveraging our new location and expanded consulting team to assist North American clients," said Jim Morris. "DBA's team in the UK and in the U.S. is very experienced and well-respected in the industry. Our team, combined with DBA Analytical's scientific capability, allows DBA to offer a broader range of services: training, consultancy and now analytical testing."
For more information on DBA Analytical's new service offerings, please contact Casey Coy at CCoy (at) DBA-global (dot) com or +1 734-913-5734.
About David Begg Associates: Established in 1986 to provide expert services to the pharmaceutical and biopharmaceutical industries, David Begg Associates has an outstanding international reputation in the field of pharmaceutical quality management, regulatory compliance and, in particular, high-quality training courses (http://www.dba-global.com).
About NSF International: NSF International, an independent, not-for-profit organization, helps protect you by certifying products and writing standards for food, water and consumer goods (http://www.nsf.org). Founded in 1944, NSF is committed to protecting public health and safety worldwide. NSF is a World Health Organization Collaborating Centre for Food and Water Safety and Indoor Environment. Additional services include safety audits for the food and water industries, management systems registrations delivered through NSF International Strategic Registrations, organic certification provided by Quality Assurance International and education through the NSF Center for Public Health Education.
CONTACT: Greta Houlahan
Phone: 734-913-5723
# # #