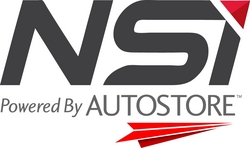 Within the first month of providing this service for NMCI we received over 1,500 MFP order activation requests
Rockville, MD (Vocus) August 7, 2009
Notable Solutions, Inc. (NSi), a leading developer of distributed content capture and workflow solutions, today announced it has been selected by EDS, an HP company, to provide an enterprise scanning solution on Multi-Function Peripherals (MFPs) for the Navy Marine Corps Intranet (NMCI) program.
Under the terms of the agreement, thousands of MFPs from a wide range of manufacturers including Xerox, HP, Ricoh and Sharp, will have an enterprise scanning capability centrally managed by NSi's AutoStore platform.
The AutoStore technology supports the integration of over 450 models of MFPs, providing EDS an enterprise platform to manage an international distribution of devices. EDS has deployed AutoStore servers throughout the United States and Japan to support MFP scanning on military bases and installations worldwide. Navy and Marine Corps users can now utilize a common interface at the panel of an MFP to scan-enable business processes.
"This is a great opportunity to work with EDS to reduce government operating costs by leveraging the Navy and Marine Corps' existing infrastructure to provide enterprise scanning," said Nick Caruso, Director of Federal Sales for NSi. "We are seeing an increased interest by government agencies to fully utilize their existing investments to improve business processes."
"Within the first month of providing this service for NMCI we received over 1,500 MFP order activation requests," said Sam Macmillan, account director of U.S. Navy business at EDS, an HP company. "Leveraging NSi's AutoStore platform with EDS services will enable us to enhance our solution offering to NMCI."
NMCI includes 363,000 computers serving more than 700,000 sailors, Marines, and civilians in 620 locations in the continental United States, Hawaii and Japan, making it the largest internal computer network in the world. Deployed in both the classified and unclassified NMCI network, AutoStore has been certified by EDS through an extensive DoD certification and accreditation process.
About Notable Solutions, Inc. (NSi):
Notable Solutions, Inc. (NSi) is a leading provider of paper and electronic content capture and business automation solutions. NSi's flagship product, AutoStore, captures paper and electronic documents from a copier, scanner, or printer, then routes the information into the appropriate business system based on the document type. As a result, business is done faster, with less effort - and less paper.
NSi's solutions are the underlying business process automation system offered by many of the world's leading multifunction peripherals (MFP) manufacturers and can be identified by the "Powered by AutoStore" moniker. With the largest number of unique devices supported by any capture platform, AutoStore is the information on-ramp for over 450 models of MFPs and network attached scanners from Canon, Fujitsu, HP, Kodak, Kyocera, Ricoh, Sharp and Xerox.
The company is headquartered in Rockville, Maryland USA, with local offices in both Europe and Latin America. For more information, please visit: Americas: http://www.nsius.com, Europe: http://www.nsieu.com
Contact:
Mike Morper
240-683-8400 x5098
http://www.nsieu.com
###