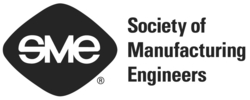 West Springfield, MA (Vocus) May 18, 2010

(Vocus) May 18, 2010
WHO: Harry Moser, representing The National Tooling and Machining Association (NTMA) and the Precision Metalforming Association (PMA)
WHAT: Presentation on Manufacturing Re-Shoring Initiative: 2010 NTMA/PMA Contract Manufacturing Purchasing Fair: Re-Shoring to Return Manufacturing Jobs to the United States
WHEN: Thursday, May 27, 11:30 a.m. – 12:15 p.m. (EDT)
WHERE: EASTEC Lean and Green Resource Center
Eastern States Exposition
West Springfield, MA
DETAILS: The White House and Congress seem to announce a new initiative each week to "Save U.S. manufacturing jobs." The recent focus has been on expanding exports. Join Harry Moser at EASTEC to learn more about a jobs initiative that is gaining momentum - "re-shoring," also called "back-shoring" or "on-shoring." Re-shoring is becoming increasingly popular as companies take a second look at re-locating work back to the U.S. to reduce pipeline and surge inventory impacts on Just-in-Time operations, improve quality, localize manufacturing near R&D, achieve regulatory compliance, minimize their carbon footprint and still stay cost competitive.
The session will offer a unique opportunity to learn about this exciting new initiative. Harry will report on the May 12, 2010 first-ever NTMA/PMA "Re-Shoring Fair" held in Irvine, Calif., and discuss the upcoming 2010 NTMA/PMA Contract Manufacturing Purchasing Fair: Re-Shoring to Return Manufacturing Jobs to the United States to be held in Mashantucket, CT on October 29, 2010. These fairs provide a one-stop for larger U.S. manufacturers (OEMs) to meet competitive U.S. job shops who manufacture parts and tooling. More information on the Fair is at http://tiny.cc/YU9e2
Note to Media:
EASTEC 2010's Registration and Media Center are in a new location. Pick up your badges at the main registration in Building 3. Proceed to the Media Center at the end of Aisle 3300 to get your media credentials, enjoy a cup of coffee or to rest your feet after touring the 500 exhibitors and 190 new products.
Media Contacts:
For EASTEC: Lori Ann Dick, APR at 313.425.3187
For NTMA/PMA: Caitlin Andrews at 202.828.7637
###