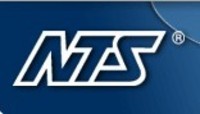 We are pleased to be able to offer these expanded services to both commercial and military organizations here on the East coast.
Tinton Falls, NJ (PRWEB) October 21, 2008
National Technical Systems Inc. (NASDAQ: NTSC) (NTS), a leading provider of engineering services, announced today that its Tinton Falls, NJ laboratory is now equipped to offer high-level EMI testing for electronics and avionics.
The new capability simulates high intensity radar sweeps encountered in hostile combat areas and commercially when crossing radar beams on final approach to an airport. The expansion includes the installation of a new shielded room, sophisticated signal generators, RF power amplifiers and antennas. The complete system will now generate field levels exceeding 200 V/m throughout the specified frequency ranges. Experienced NTS technical staff members conduct the testing programs and provide engineering support.
The range of equipment that can be tested to the MIL-STD 461A/F and RTCA DO-160B/F specifications include shipboard equipment, ground-based equipment, navigation and control systems, engines and power systems, airborne weapon platforms and communication systems for aircraft, unmanned airborne vehicles, missiles and smart munitions. Because the electronics are typically operational during the test, NTS also provides aircraft electrical power sources (shipboard, airborne, and ground power), engine exhaust systems, thermal monitoring systems and other pertinent test accessories. The new electrically-shielded room measures 24' x 32' x 20' with doublewide doors to allow access for large systems.
"We are pleased to be able to offer these expanded services to both commercial and military organizations here on the East coast." stated Richard Gaynor, General Manager of the Tinton Falls facility. "The addition of the 200 V/m capabilities, as well as the recent addition of Explosive Atmosphere capability, is further proof of our dedication to expanding our offerings to meet the needs of our client base. We look forward to additional facility and equipment expansions in the near future."
About NTS
National Technical Systems, Inc. is a leading provider of engineering services to the defense, aerospace, telecommunications, automotive and high technology markets. Through a world-wide network of resources, NTS provides full product life-cycle support, offering world class design engineering, compliance, testing, certification, quality registration and program management. For additional information about NTS, visit our website at http://www.ntscorp.com or call 800-270-2516.
The statements in this press release that relate to future plans, events or performance, are forward-looking statements that involve risks and uncertainties, including risks associated with uncertainties pertaining to customer orders, demand for services and products, development of markets for the companies' services and products and other risks identified in the companies' SEC filings. Actual results, events and performance may differ materially. Readers are cautioned not to place undue reliance on these forward-looking statements, which speak only as of the date hereof. The companies undertake no obligation to release publicly the result of any revisions to these forward-looking statements that may be made to reflect events or circumstances after the date hereof or to reflect the occurrence of unanticipated events.
"Safe Harbor" Statement under the Private Securities Litigation Reform Act of 1995: Statements in this press release regarding National Technical Systems' business which are not historical facts are "forward-looking statements" that involve risks and uncertainties. For a discussion of such risks and uncertainties, which could cause actual results to differ from those contained in the forward-looking statements, see "Risk Factors" in the Company's Annual Report or Form 10-K for the most recently ended fiscal year.
###