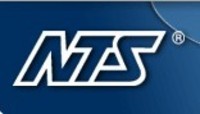 Working with an experienced certification provider, like NTS, allows us to provide our members the support and attention they require to get more MoCA products into the market
Culver City, CA (PRWEB) September 29, 2008
National Technical Systems Inc. (Nasdaq:NTSC) (NTS), a leading provider of quality, conformance and certification testing, quality registration and managed services, announced today that it has extended its agreement with the Multimedia over Coax Alliance (MoCA®) as its exclusive worldwide testing laboratory to perform certifications for MoCA products.
MoCA is an industry-driven standard which promotes networking of digital video and entertainment throughout the home, using the existing coaxial cable. MoCA technology provides the backbone for home entertainment networks of multiple wired and wireless products, including "triple play" technologies (i.e., voice, data and video). During certification, MoCA products are subjected to a battery of tests within a controlled environment to ensure the product will interoperate with other certified products from other MoCA members. At the completion of the first year of certification testing, MoCA and NTS jointly agreed upon this extension based on the experience and skill NTS demonstrated in performing all required testing.
"NTS is pleased to have provided certification testing for MoCA over the last year and a half and we're looking forward to helping many more members in getting their MoCA product to the market place," said Osman Sakr, NTS CTO. "The ability of MoCA members to come to an authorized independent test laboratory whenever their products are ready for the market will provide them additional flexibility in their product release schedules."
"Working with an experienced certification provider, like NTS, allows us to provide our members the support and attention they require to get more MoCA products into the market," said Tom Leacock, Chairman of the MoCA Marketing Working Group. "We look forward to continuing to work with NTS on MoCA certifications."
About MoCA
The Multimedia over Coax Alliance (MoCA™) is an open, industry-driven initiative promoting distribution of digital video and entertainment through existing coaxial cable in the home. MoCA technology provides the backbone for whole home entertainment networks of multiple wired and wireless products. For more information, please visit http://www.mocalliance.org .
About NTS
National Technical Systems, Inc. is a leading provider of engineering services to the defense, aerospace, telecommunications, automotive and high technology markets. Through a world-wide network of resources, NTS provides full product life-cycle support, offering world class design engineering, compliance, testing, certification, quality registration and program management. For additional information about NTS, visit our website at http://www.ntscorp.com or call 800-270-2516.
The statements in this press release that relate to future plans, events or performance, are forward-looking statements that involve risks and uncertainties, including risks associated with uncertainties pertaining to customer orders, demand for services and products, development of markets for the companies' services and products and other risks identified in the companies' SEC filings. Actual results, events and performance may differ materially. Readers are cautioned not to place undue reliance on these forward-looking statements, which speak only as of the date hereof. The companies undertake no obligation to release publicly the result of any revisions to these forward-looking statements that may be made to reflect events or circumstances after the date hereof or to reflect the occurrence of unanticipated events.
"Safe Harbor" Statement under the Private Securities Litigation Reform Act of 1995: Statements in this press release regarding National Technical Systems' business which are not historical facts are "forward-looking statements" that involve risks and uncertainties. For a discussion of such risks and uncertainties, which could cause actual results to differ from those contained in the forward-looking statements, see "Risk Factors" in the Company's Annual Report or Form 10-K for the most recently ended fiscal year.
###